Mukesh Ambani visited Siddhivinayak again with Shloka-Akash and was seen adopting grandson Prithvi
Recently, businessman mukesh ambani was once again spotted outside the siddhivinayak temple with his son akash Ambani, daughter-in-law Shloka Mehta and grandson Prithvi. India's veteran businessman mukesh ambani is known for his business and family functions as well as his philanthropic work and his inclination towards religion. In the past few days, mukesh along with his son akash Ambani, daughter-in-law Shloka Mehta and grandson Prithvi akash Ambani have been seen visiting the siddhivinayak temple in mumbai several times. In this sequence, once again mukesh took the blessings of Lord Ganapati along with his daughter-in-law, son, and grandson.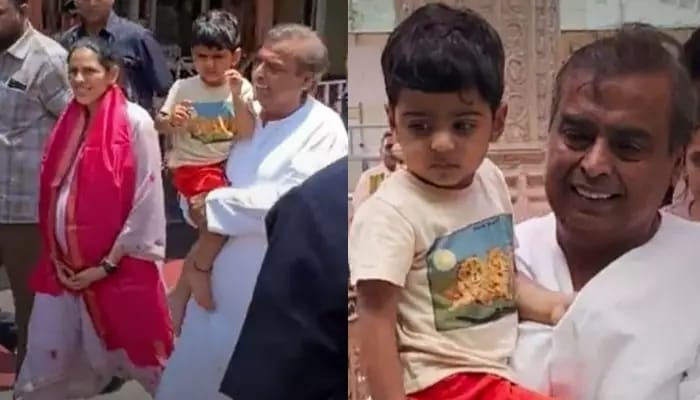 Mukesh Ambani visited Siddhivinayak with his son Akash, daughter-in-law Shloka, and grandson Prithvi
Several pictures and videos have been shared from a paparazzi instagram page on 24 May 2023, in which mukesh ambani with his son Akash, pregnant daughter-in-law Shloka Mehta and grandson prithvi is seen leaving the siddhivinayak temple after visiting Bappa amid tight security. Spotted. Meanwhile, while mother-to-be Shloka looked simple in a lavender-colored kurta set, prithvi looked cute in a yellow printed T-shirt and red shorts. mukesh wore a white kurta-pajama for the occasion and akash was seen in a white T-shirt and shorts.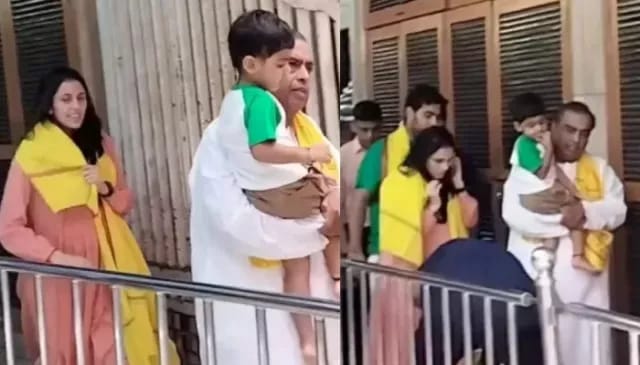 Prithvi saw in Grandfather mukesh Ambani's lap
Apart from the videos, a picture from mukesh Ambani's visit to Siddhivinayak has also surfaced, in which the little prince and the youngest member of the Ambani family, Prithvi, are seen in the arms of their grandfather. However, it was her cute facial expressions that made fans go gaga over her. When  Mukesh Ambani took care of pregnant 'daughter-in-law' Shloka Mehta, the cute gesture of 'father-in-law' was seen in the temple, 
By the way, this is the third time this month that the Ambani family has visited the Siddhivinayak temple. Earlier, on May 21, 2023, paparazzi spotted the Ambani family at the famous temple. In the video that surfaced, mukesh ambani was seen coming out of the temple premises along with Shloka, Akash, and Prithvi. Meanwhile, mukesh was holding prithvi in his lap and was moving forward.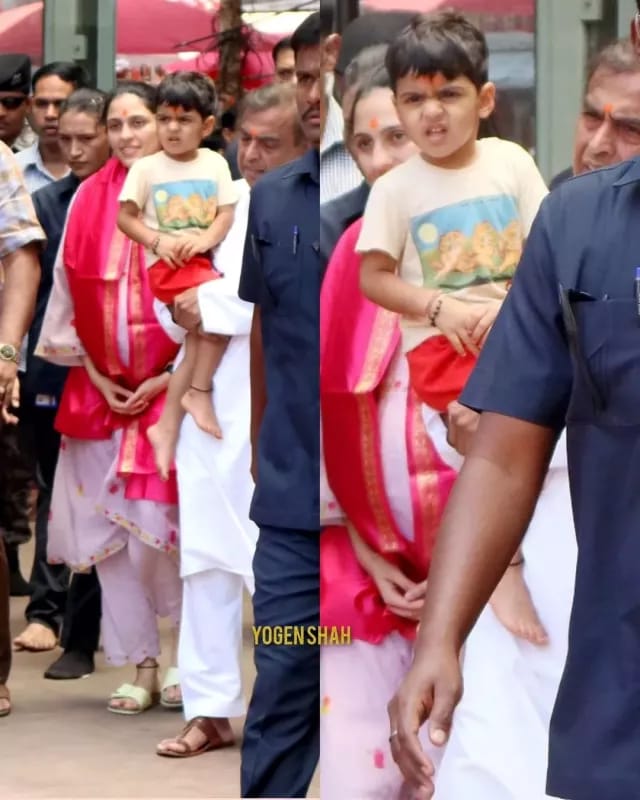 On the other hand, pregnant Shloka Mehta was seen following him. During this, she was wearing a pink-colored flowy kurta, in which her full-grown baby bump was visible. Flaunting the pregnancy glow in her no-makeup look, Shloka looked lovely. At the same time, her husband akash was also with her and was seen in a simple look in casual shorts and a contrasting T-shirt.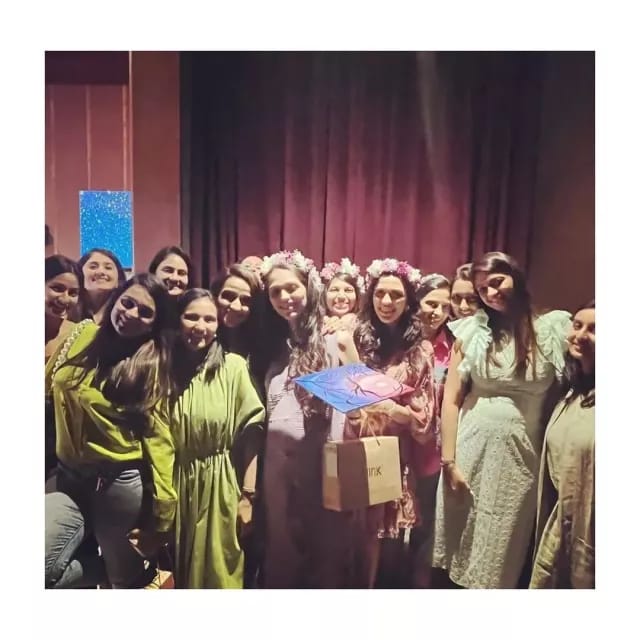 Shloka Mehta's intimate babyshower
Please tell me that Shloka Mehta is pregnant for the second time. She embraced motherhood for the first time with the birth of her son prithvi on 10 december 2020. Now she is expecting second baby with her husband akash Ambani. Recently, her friends organized an intimate baby shower ceremony for her, in which she looked lovely in a pink dress. She flaunted her baby bump and pregnancy glow while keeping it simple.
మరింత సమాచారం తెలుసుకోండి: