Ileana D'Cruz, a bollywood actress, is now on her "babymoon" and has been posting photos of her beach vacation on social media. She uploaded pictures and a video from a beach in a series of instagram Stories, but she didn't specify where it was. In one photo, she was wearing an anklet made of shells and had sand-covered feet. The caption read, "Sandy toes, happy heart." She also posted a selfie showing off her growing baby bulge while sporting a vivid yellow bikini and brown sunglasses. ileana gushed about how much she enjoyed basking in the sun and that she thought her "baby nugget" would feel the same.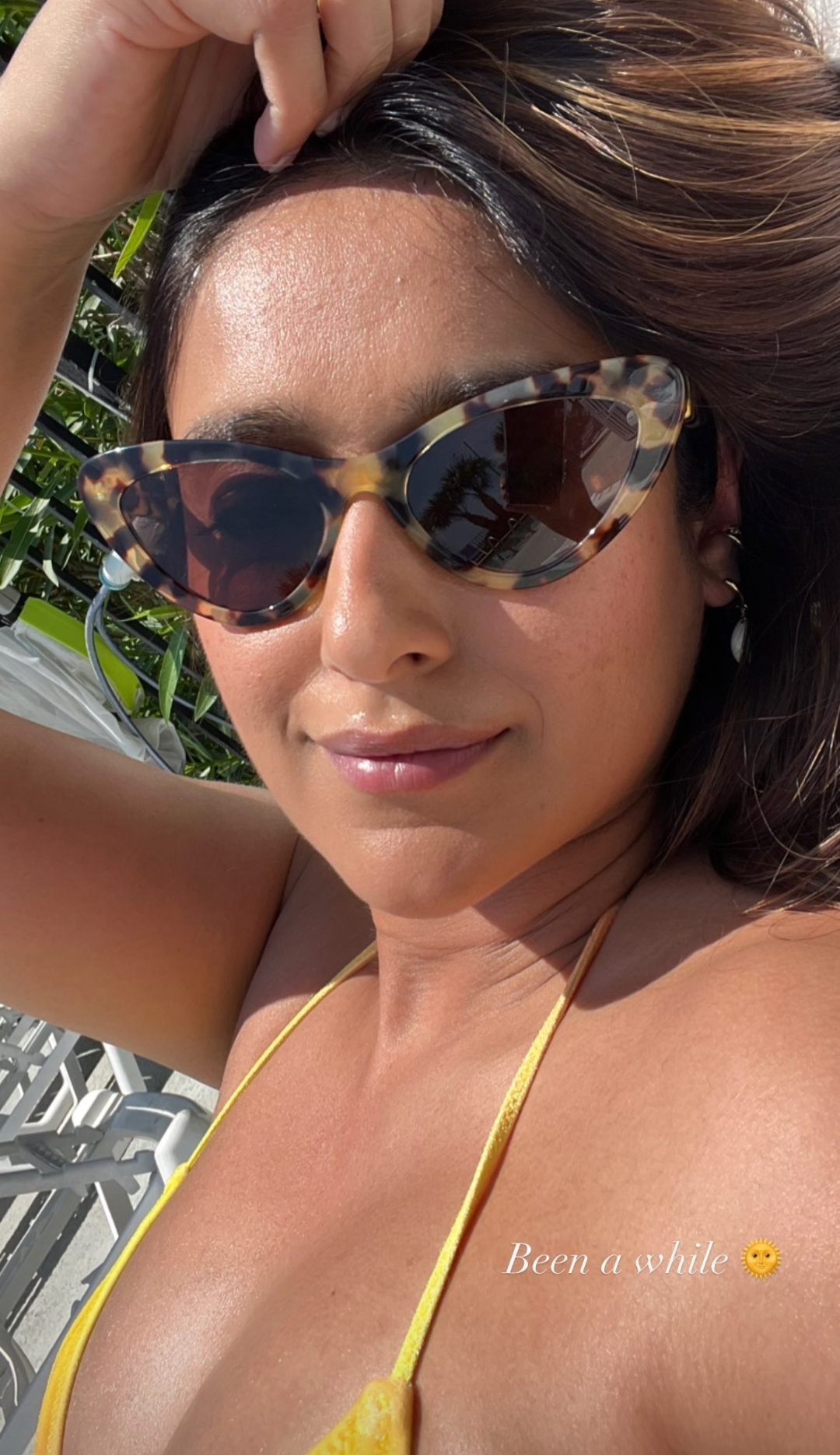 Ileana previously posted mirror photos showing off her growing baby belly with the remark "It's all about angles." Additionally, she shared photos of herself wearing a stunning black slit dress while posing for the camera and writing the comment "Bump alert!! " while smiling sweetly at her growing baby belly.

Ileana has kept her personal life private, however, she recently shared a photo of herself and a man on a dinner date in which just their hands were visible. Since she was spotted traveling with vicky kaushal and katrina kaif in the Maldives, there have been rumors that she is dating katrina Kaif's brother Sebastian Laurent Michel. The couple hasn't officially formalized their relationship, though. ileana formerly had a committed relationship with the photographer Andrew Kneebone.
Ileana D'Cruz's most recent film appearance was in "The Big Bull," which also starred abhishek bachchan and was made by ajay devgn and Kookie Gulati. The next time we see her, it will be in the movie "Unfair And Lovely" with Randeep Hooda.





మరింత సమాచారం తెలుసుకోండి: