Kangana Ranaut on Pathaan: 'This country has only loved Khans', why did kangana ranaut speak about Shah Rukh Khan's film?
Kangana Ranaut has once again given such a statement about Shah Rukh Khan's film 'Pathan' which is making a lot of headlines.
Bollywood actress kangana ranaut (Kangana Ranaut) With her return on twitter (Kangana Ranaut Back on Twitter), she is seen expressing her opinion on one issue or the other with great impunity. However, most of these Shah Rukh Khan's films 'Pathan' is making headlines for his opinion. Sometimes kangana praises king Khan's film and sometimes she is seen taunting both Pathan and shahrukh khan about it. Meanwhile, now another tweet of his has started going viral.
Recently a producer praised Pathan and wrote on twitter, 'Many congratulations to shahrukh khan and deepika padukone for the success of Pathan. This proves that-
1) Both Hindus and Muslims love shahrukh khan equally.
2) The film has not been harmed by the Boycott controversy, on the contrary, it has benefited.
3) Erotic and nice music works.
4) And india is super secular.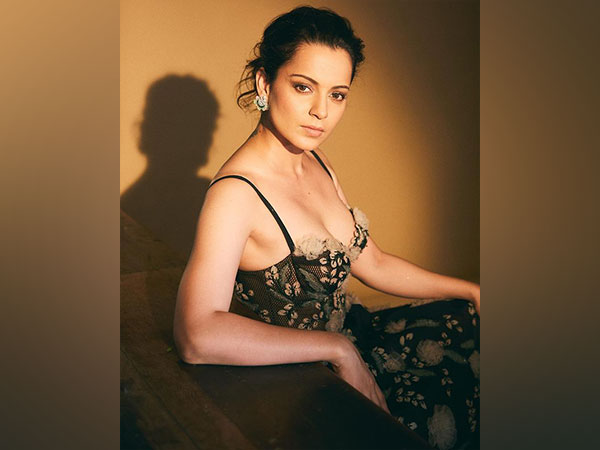 Here, retweeting this tweet of the producer, kangana ranaut wrote, 'Very good analysis...This country has loved only and only Khans and sometimes only Khans... Muslim actresses people have got to see different passions regarding this too. That's why it would be very wrong to accuse india of hatred and fascism... There is no country like india in the whole world.
See kangana Ranaut's tweet here-
Let us tell you that after being trolled due to her positive statement about Pathan, the actress made many tweets one after the other, which also became very viral. kangana ranaut had said in her tweet, 'People are claiming victory of love over hatred regarding Pathan, I agree but whose love over whose hatred? Precisely who is buying tickets and making it a success? Yes, this is the love and inclusiveness of india where 80 percent of Hindus live and yet a film called Pathan comes out.
Continuing her point, in another tweet, the actress wrote, 'It is the spirit of india that makes it great beyond hatred. It is the love of india that has won over hatred and petty politics of enemies. But those who have high hopes please note... Pathan can be just a film... Gunjega toh yahan sirf jai Shri Ram...Jai Shri Ram.'
If we talk about the work front, then kangana ranaut has completed the shooting of her upcoming film 'Emergency'. An emergency may be released this year. kangana ranaut has worked in this film as an actress as well as a director.
మరింత సమాచారం తెలుసుకోండి: