Pooja Hegde is an indian actress who became well-known for her beautiful appearance and long legs. She left a lasting impression on viewers when she appeared in the movie "Ala Vaikunta Puram Lo," which accentuated her long legs. pooja has a striking natural beauty due to her tall size and thin physique. She has amassed a sizable fan base on social media who adore her appearance and sense of style.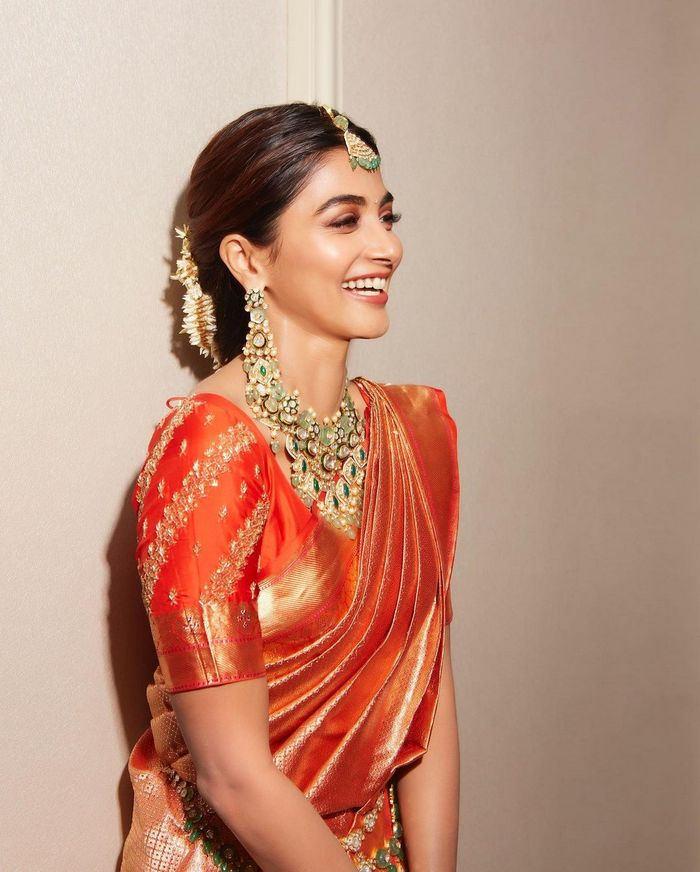 She has a flawless sense of style and can pull off any outfit. pooja has a talent for making any garment, whether it is casual attire or traditional indian attire, look chic and classy. She is a fan favourite because of her contagious smile and amiable demeanour, and her images frequently go viral on social media. She presents an attractive and stunning appearance while wearing an orange traditional saree and jewels. pooja hegde is a gifted actress who has won the hearts of many with her endearing attitude and beautiful figure.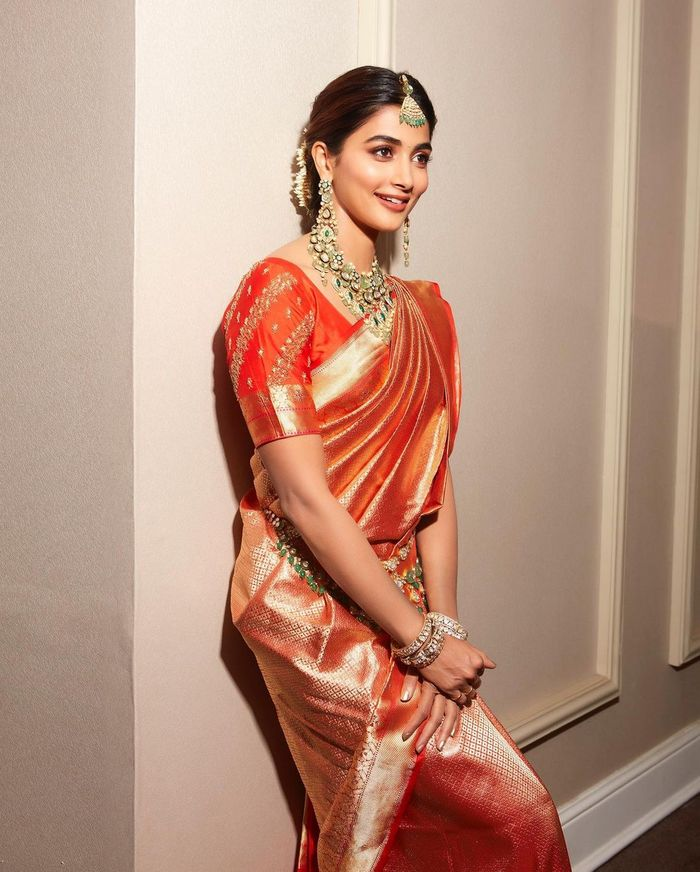 The actress wore a Kanchivaram saree and never even exposed her hip curves for the first time and she was still teasing and tempting our mood and all we can say is she is fully clothed and yet she is completely seductive in her attire.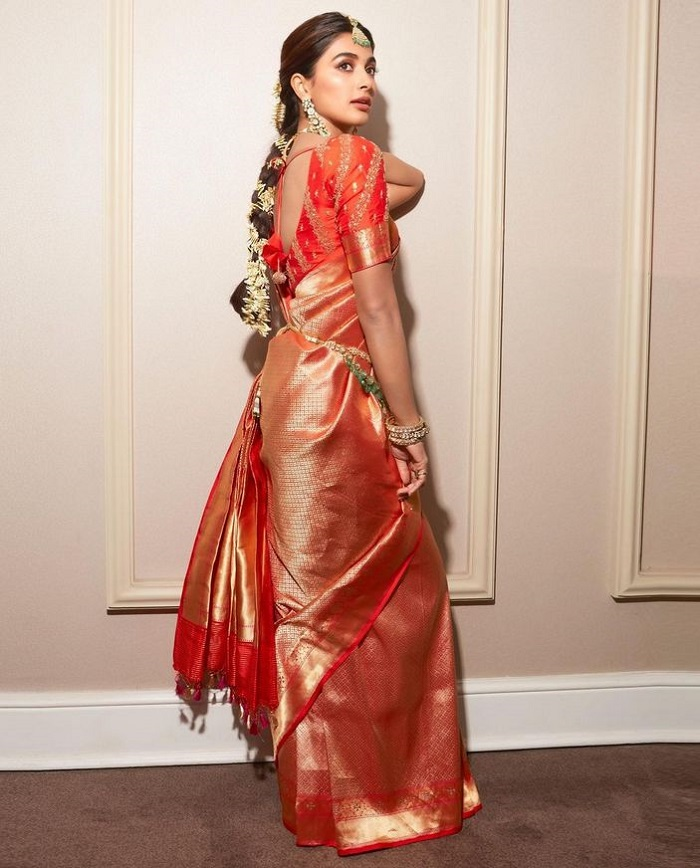 మరింత సమాచారం తెలుసుకోండి: