Whether she is wearing ethnic clothing or western attire, janhvi kapoor is a true fashionista. She never fails to astound her countless followers with her grace, elegance, and "assets." Recently, a photo of Janhvi from one of her photo shoots appeared online, showing her wearing a glittery dress. The testosterone-driven youth can still gawk at her beautiful curves even though they can only have a modest treat of her exposed buxom.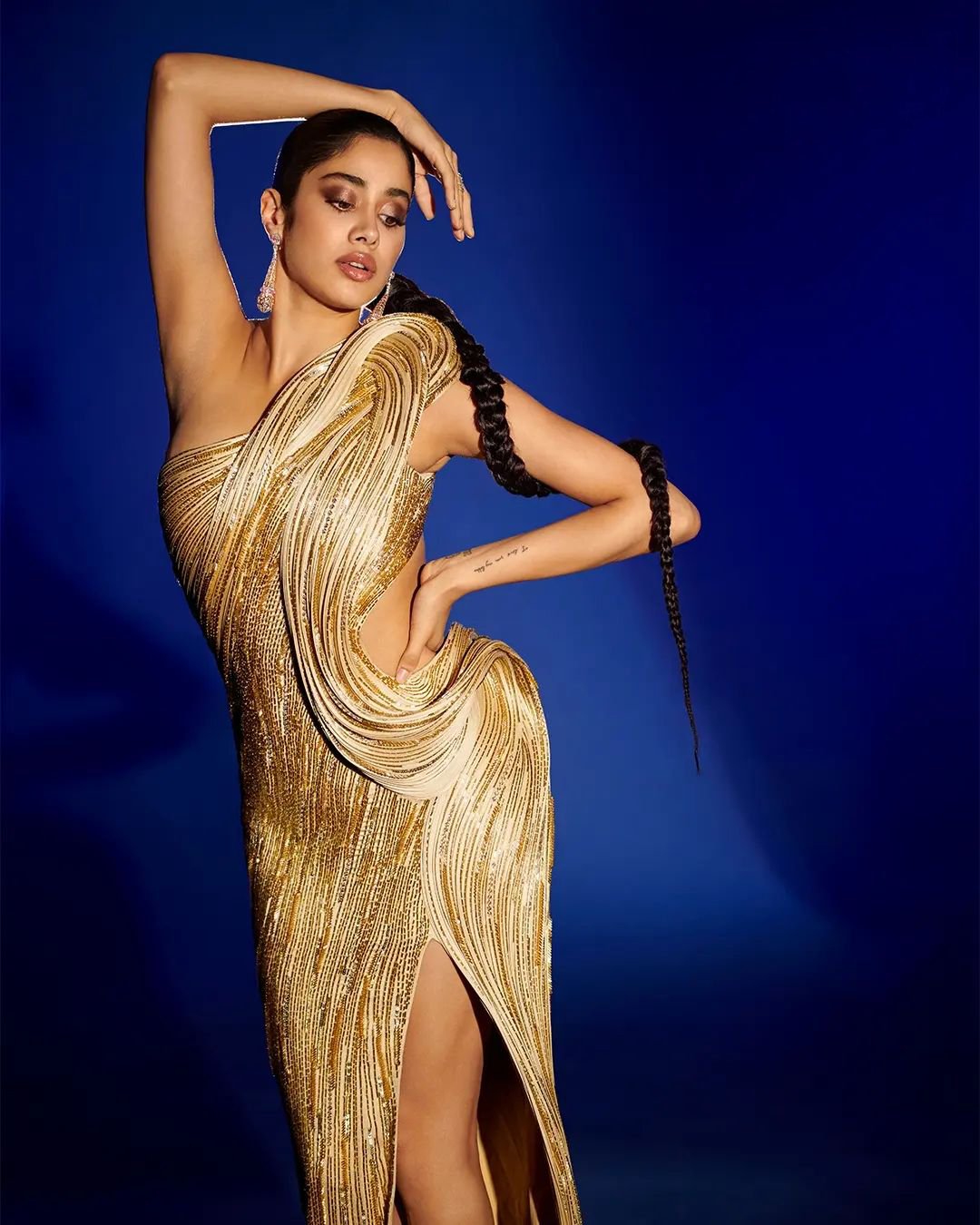 On social media, several users began mocking the actress and referring to her as the indian Kardashian and Jenner. Some trolls referred to her as a bimbo, while another simply stated, "Her dress looks like it was created out of a lot of copper wire that was left over after some house was built." Whatever anyone may say, Janhvi obviously gives a rip about these anonymous haters. It's encouraging news for Janhvi because people are beginning to recognise that she can act competently. She is fired up and prepared to use her talent and beauty to conquer the world.
Janhvi Kapoor is a real fashionista who never fails to dazzle fans with her elegance and grace, whether she is wearing a western outfit or an exotic one. Recently, a snapshot of boney Kapoor's daughter from one of her photoshoots that showed her wearing sparkly outfits appeared on social media. While the actress was receiving accolades from admirers, some unimpressed internet users began calling her a Kardashian and Jenner impersonator. Who the hell wants to watch the inspired but inexpensive Kardashians and Jenner?, screamed one commenter. Another added, "The 80s glamour look is done."
మరింత సమాచారం తెలుసుకోండి: