Dalljiet Kaur shares video of her 'Griha Pravesh' in kenya, gets upset while unpacking
On 26 march 2023, Dalljiet Kaur shared a video of her housewarming ceremony at her husband Nikhil Patel's house in Nairobi, kenya on her insta handle.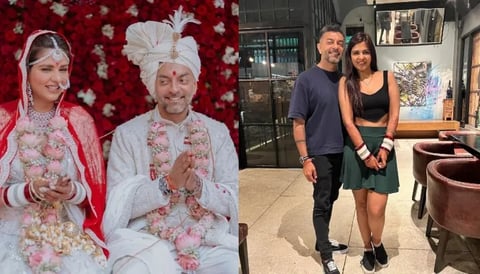 Popular tv actress Dalljiet Kaur gave love and marriage a second chance when she tied the knot with her long-time boyfriend Nikhil patel on 18 march 2023 in a grand ceremony. After their marriage, the couple officially shifted to kenya to enjoy their married life to the fullest. Being an active social media user, Dalljiet has now shared some glimpses of her housewarming ceremony in Nairobi, Kenya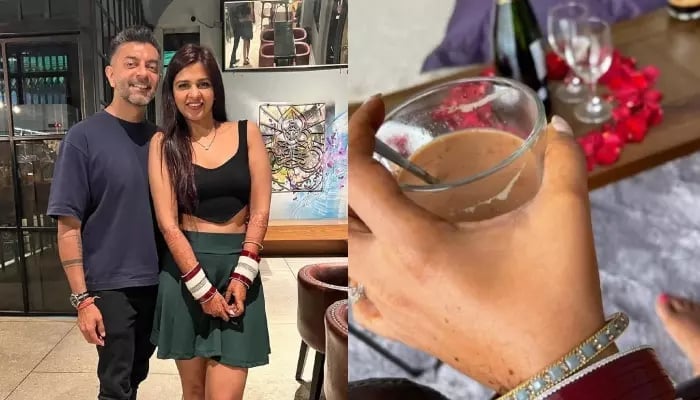 Dalljiet Kaur shares a video of her housewarming ceremony in Kenya
On 26 march 2023, Dalljiet Kaur reshared a video shared by her husband Nikhil patel on her insta handle. In the video, Nikhil gives us a glimpse of Dalljiet's housewarming ceremony at his home. It is shown in the video that the house has been beautifully decorated with rose petals by his family.
In the bedroom, we can see a king-size bed with rose petals with 'Take 2 DN' written on it, as well as a coffee table with a bottle of champagne and two glasses on it. Above the video, Nikhil wrote, "When your family breaks into your house to decorate it, Cheers!"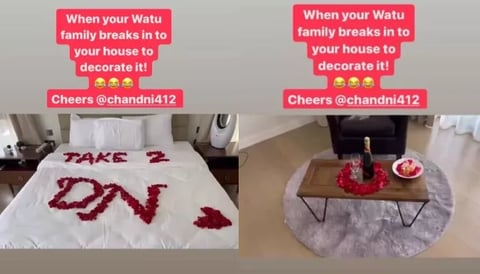 Dalljiet Kaur was troubled while unpacking 
After delighting fans with a video of her welcome to kenya, Dalljiet Kaur shared a few clips on her instagram story in which she was seen unpacking her luggage. As the actress finally started shifting to her new home in kenya with her kids and husband Nikhil, she unpacked her clothes and other belongings, and in no time, the entire house was strewn with clothes and shoes.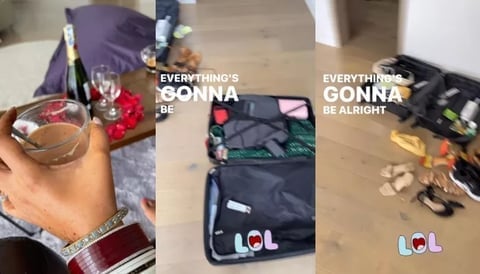 When Dalljiet Kaur shared fun pictures after going to kenya with her husband Nikhil
On march 25, 2023, Dalljiet Kaur shared a series of pictures with her husband Nikhil patel, in which the much-in-love couple was seen clicking selfies together, lost in each other's love. Dalljiet and Nikhil hit the gym dressed in their athletic wear and set fitness goals with each other.
In one of the pictures, the two can also be seen wearing cycling helmets as they enjoyed their time together. Along with the pictures, Dalljiet Kaur wrote and shared a note that she has officially moved to kenya and that she is waiting for the magic to begin.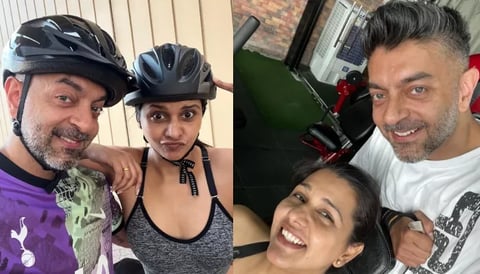 Dalljiet Kaur and Nikhil Patel's matching tattoos
Let us tell you that Daljit Kaur, who married Nikhil patel on march 18, 2023, had earlier revealed that she would start a new life with her new family in kenya after her marriage. After their marriage, the couple enjoyed their honeymoon in bangkok and singapore and had a great time together. Not only this, but the two also got their first matching tattoo done together, which is dedicated to their second marriage. Click here to watch glimpses of Dalljiet Kaur's reception.
Please tell that Diljit was first married to actor Shaleen Bhanot and he has a son Jaden. At the same time, Nikhil is also divorced and the father of two children. As of now, both are very happy after their second marriage.
మరింత సమాచారం తెలుసుకోండి: