Apart from acting, nabha natesh has demonstrated her other side. As a beautiful tribute to the renowned actor charlie Chaplin, the actress created a 4 by 4 magnificent and vibrant picture of him. The actress has a lot of artistic talent. Her wizardry on canvas and in front of the camera are well-known. "My first ever 4 x 4 canvas recreated a painting of The Legendary charlie Chaplin," the actress wrote in the post's caption. Sir charlie Chaplin's career as an actor and his life as a person has always been an inspiration to me.

The best life is one that was committed to helping others and putting a smile on their faces. I'm showing the legend and his life my respect and homage. With several projects in various stages of production, nabha natesh is once again engaged in Tollywood. The telugu actress nabha natesh, who garnered fans with her roles in Solo Brathuke So Better and iSmart Shankar, has been AWOL from the big screen for the past two years. She revealed that she suffered a terrible mishap back in January. She bounced back and is currently doing great.

Nabha recently stunned her followers on instagram by posting some of her artwork. The outstanding actress, who is also a gifted painter, displayed her most recent canvas painting of the iconic charlie Chaplin. Her fans praised and complimented her profusely after being delighted by her artistic abilities.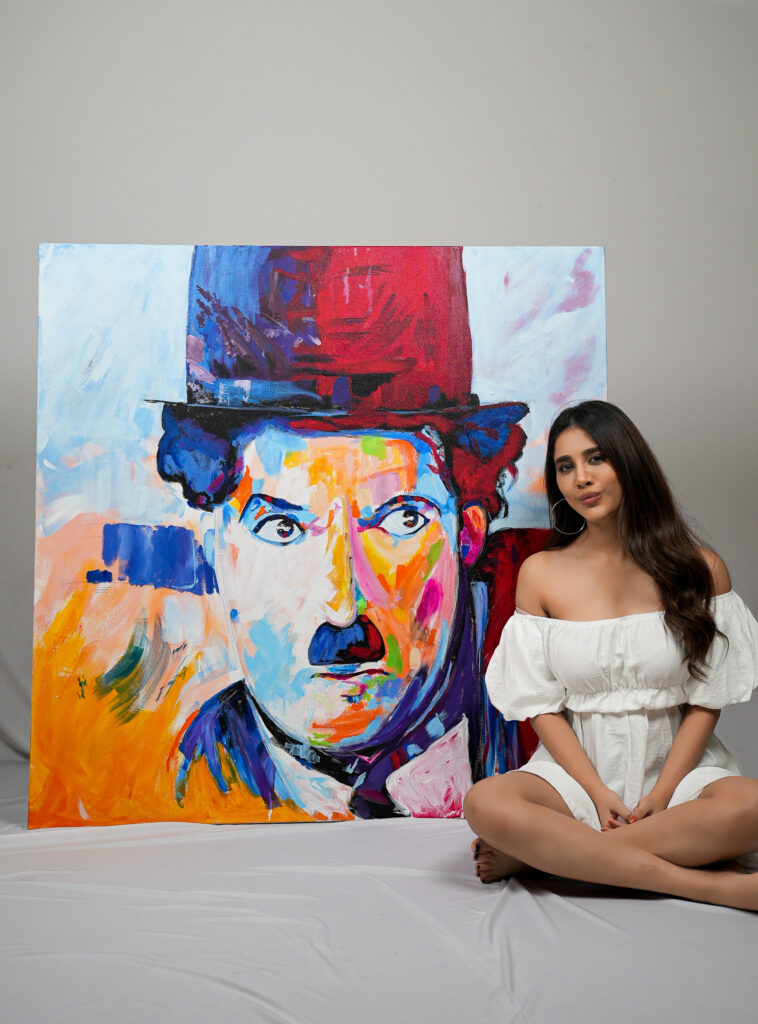 మరింత సమాచారం తెలుసుకోండి: