My sister is a top fraud..!? Vanitha vijayakumar blast..!?

An old interview given by Manjula's daughter Vanitha vijayakumar about her younger sisters sridevi and Preetha is going viral on the internet. Vanitha Vijayakumar, the elder daughter of the Manjula-Vijayakumar star couple, made her debut as a heroine in Vijay's 'Chandralekha'. Since she acted in only 5 films, she did not get many film opportunities, so she got married and settled down to show bye to the film industry permanently. After marriage, Vanitha, who was a responsible wife and a loving mother with a child and a family, began to experience some problems like an earthquake in her life.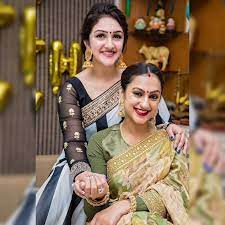 Due to this, Vanitha divorced her first husband Akash, and married anand for the second time in the same year. Vanitha, who later got divorced from her second husband, wanted to raise her 3 children by herself. But the court also allowed it as Vanitha's son srihari wanted to stay with his father. After that, srihari is permanently separated from Vanitha and is growing up with his father. Vanitha, who left home due to problems with her father Vijayakumar, now lives alone with her daughters Jovika and Jayanitha. Vanitha, who got married to Peter Paul for the third time a few years ago, ended her life in a couple of months.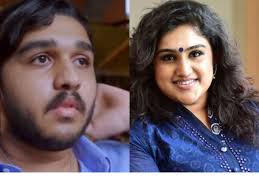 Vanitha, who is currently acting busy in the cinema, has gone viral in a recent interview where she talked about her younger sisters Preeta and sridevi and that she is not against love marriage. Accordingly, Vanitha spoke about her two younger sisters: From a young age, her mother manjula beat Vanitha and her younger sister Preetha, and raised her. But only sridevi, the last sister, was always afraid of being beaten by her mother. There is a reason for that, as a child sridevi used to get very angry. When she gets angry, she goes into the room and locks the door. Break everything in sight. From a young age, sridevi played the right role, played a good drama, and fooled everyone. That's why she said in that interview that no one will beat sridevi alone. Vanitha continued to talk about love, many people think that she will separate love. But, actually, she is not an enemy of love. Vanitha said that she has arranged love marriages for 12 people so far. Vanitha also said in the interview that her son srihari and daughters Jovita and Jayanitha will definitely come to the cinema.
మరింత సమాచారం తెలుసుకోండి: