Chiranjeevi's shocking decision..!? Stopped going to shooting..!?

Megastar chiranjeevi has decided to stay away from shooting for some time. He was reduced to actually coming out. tollywood Mega Star chiranjeevi is doing consecutive films without any relation to winnings. But after his re-entry, only one or two films were successful. megastar chiranjeevi was very disappointed with consecutive flop movies. If Waltheru Veeraya gave relief, Bhola Shankar, who came recently, also gave a hard blow, and he had second thoughts.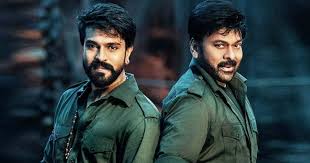 Chiru gave an update about the next movies on the occasion of his birthday. chiru has confirmed the film with Bimbisara director Vishishta. On the other hand, his elder daughter Sushmita konidela is producing. It is said that the film with Vashishta will go on the sets in November. As chiranjeevi Kalyan Krishna's combo movie, Bro daddy is a remake, it seems that chiranjeevi has backed down due to negative comments regarding remakes. Also, it is reported that chiranjeevi will stay away from shooting till the beginning of November. He is taking rest for these two or three months.
It is known that chiranjeevi underwent knee surgery some time ago. Information is being received that chiranjeevi is currently walking with the help of a stick. It seems that the chiranjeevi Mallidi Vashishta combination movie will go on the sets from November. chiru said that chiranjeevi will go for the shoot only after he recovers completely. On the other hand, after megastar chiranjeevi underwent leg surgery, ram charan is also being sent to industry events. Not only that but keeping Charan's image in mind, megastar is trying to bring Mega power star closer to Tollywood. That's why ram charan is going instead of megastar in whatever program is happening. They are moving to outside activities only if there is a small emergency. There are whispers in the industry that ram charan is getting used to that position from now on. ram charan is also seen in celebrity weddings. ram charan also went to the centenary celebrations of ntr and ANR. Charan looks like he's getting along with everyone. With that, it looks like Charan is going to become the head of the industry in the future.
మరింత సమాచారం తెలుసుకోండి: