Kulhad pizza Couple Viral Video: Sahaj of Kulhad pizza commits suicide, know what the truth
Kulhad pizza Couple Viral Video: Sahaj of Kulhad pizza committed suicide after a private video leaked. Things happening on the internet, know what is the truth?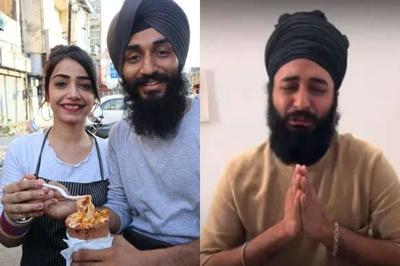 Kulhad pizza Couple Video Viral: Kulhad pizza Couple, famous for its unique name in Jalandhar, Punjab, is in the news these days. This is not the first time that Sahaj Arora and Gurpreet Kaur, famously known as the Kulhar pizza Couple, have come into controversy. Even before this, controversies related to the famous Kulhad pizza couple have become headlines many times. First, the couple is being targeted a lot for possessing weapons, and now for the video going viral. After the private video was leaked on social media, people were continuously trolling Sehaj Arora and his wife Gurpreet Kaur. This matter happened just a few days ago, and now the news of Sahaj Arora's suicide started going viral.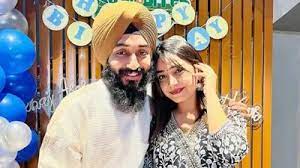 Some people have made videos on YouTube regarding Sahaj's suicide. It is being claimed in many videos that Sahaj has committed suicide due to the private video leak controversy. There was a stir on social media when such a thing came to light. When Sahaj saw the videos of his suicide circulating, he shared a video on facebook and put an end to the rumor that the news of the suicide was completely fake. He wrote a post on facebook on september 30. In this post, he said, 'Fake news. Have been receiving a lot of calls for the last 2 days, please stop doing this. He further wrote, 'There is an appeal to the media not to edit old interviews and run them at all.' Sahaj also appealed to the public and said, 'Dear public, do not trust any kind of interview at all.'
Sahaj has also shared a video on facebook, in which he has shown all the videos made on YouTube with his suicide claims. He has appealed to people not to trust these videos.
మరింత సమాచారం తెలుసుకోండి: