how is telangana chief minister KCR's condition..?

 Telangana chief minister K. chandrasekhar Rao has been admitted to a hospital in Hyderabad.

Upset stomach:

Chandrasekhar Rao was taken to the Asian Institute of Gastroenterology (AIG) Hospital in Kachipouli this morning after he unexpectedly developed a stomach ailment. There he underwent a medical examination. In it, it has been revealed that an ulcer has developed in his stomach. Nageshwar reddy, the head of AIG Hospital and a doctor, has released information about this.


Hospital Report:

In this context, in a statement issued by the hospital about KCR's health, chief minister K. chandrasekhar Rao had abdominal pain this morning. Following this, Dr. Nageshwar reddy examined him. He was brought to AIG Hospital and underwent a CT scan and endoscopy. In it, a small ulcer was found in his stomach. It is being treated medically. His other physical parameters are normal. One of the prominent political leaders of the country K. chandrasekhar Rao. It was kcr who spearheaded the struggle to separate telangana from Andhra Pradesh. After the telangana statehood bill was passed in Parliament, he declared his party as a full-fledged political party and prepared for elections. In the following months, he won the Legislative assembly elections and was sworn in as the first chief minister of the newly created state of Telangana. He is currently serving as the chief minister for the second time.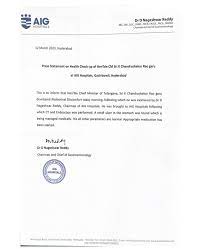 KCR learned politics from congress leader Madhanmohan and joined telugu Desam when it was launched in 1983. He contested against his political guru madan Mohan from the siddipet constituency and lost by a narrow margin. He entered the Andhra Legislative assembly for the first time in 1985. In 1997, chandrababu naidu held the post of Transport minister in the cabinet. Although chandrababu naidu was offered the post of Deputy Speaker in the 1999 elections, kcr did not want it.


In the year 2000, trs came up with the demand for telangana as a separate state. kcr, who started the party, after 14 years, a separate state was formed, won the first election and now has won the second time and has been crowned the Chief Minister.

మరింత సమాచారం తెలుసుకోండి: