In a multi-agency sting operation in hotels in Frisco and Southlake, 46 men were detained, including local officials. The guys included a semi-pro hockey player, a hospital network director, a youth pastor, a high school teacher and coach, and a volunteer firefighter. 23 men's mugshots have so far been made public, including Ronak Patel, 36, and Telugumen Akula Vijay krishna Murthy, 41.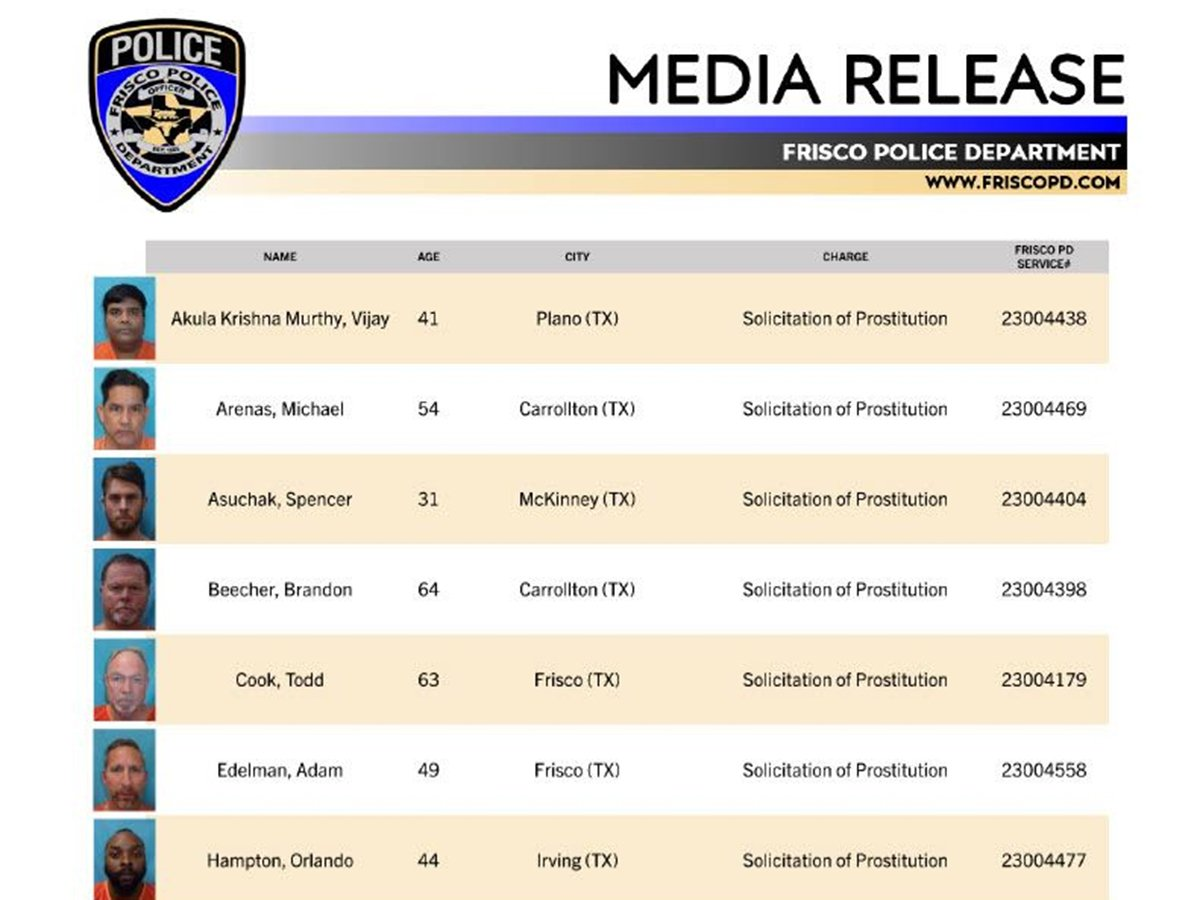 The hotels where the guys had planned to meet clients for sex in exchange for cash, the Hyatt Regency and Hilton dallas, are where the arrests were made. Contrary to claims, Frisco police said there was no underage sex trafficking. None of the 46 guys involved have had their names made public. The operation takes place in conjunction with Homeland Security's Blue Campaign, which seeks to increase public awareness of human trafficking in January.
The Hyatt Regency in Frisco, close to the Stonebriar Center, and the Hilton dallas in Southlake Town Square are where the arrests were made. The accused arranged for clients to meet up for sex at hotels in exchange for money through internet booking services. Frisco police, however, made it plain that, in contrast to allegations, there was no minor sex trafficking. All 46 of the involved men's names have not yet been made public by the law enforcement organisations. The covert operations also take place during Human Trafficking Awareness Month as part of Homeland Security's Blue Campaign. people who are trapped are used as commodities in order to fast make as much money as possible.
మరింత సమాచారం తెలుసుకోండి: