Budget 2023-PM Modi set the stage for the victory of 2024!!!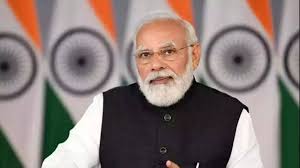 The Union Budget 2023-24 has not been kept very populist. Despite this, emphasis has been laid on some such schemes which affect the general public directly or indirectly. This is the reason why the last full budget before the lok sabha elections is being considered as the election budget. In the budget, the Modi government has made some such announcements which can become the reason for BJP's victory in the election states and then in the lok sabha elections. In this, many issues related to farmers, women, tribals and youth are important. assembly elections are to be held in 9 states this year, which are being considered as the semi-finals of the lok sabha elections.
In this budget, the Modi government has paid more attention to small and big businessmen, tribals, government employees, general public and women. With the help of free ration for the poor for one more year, tax slab exemption for the middle class and cheap house schemes, the Modi government and the bjp want to create a maximum and maximum beneficiary class. The bjp got a lot of help from the beneficiary class in the UP assembly elections.
మరింత సమాచారం తెలుసుకోండి: