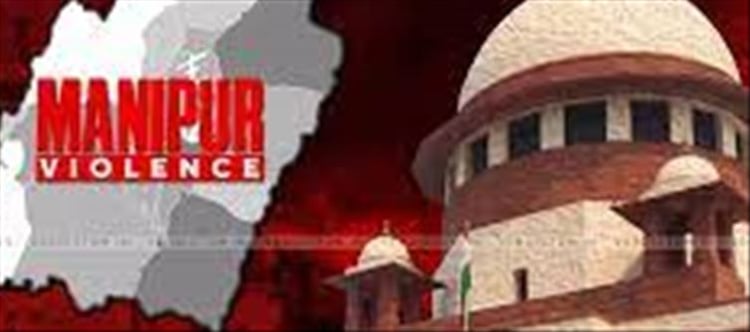 Violence has occurred once again in Manipur. On tuesday (September 26), the police lathi-charged a crowd
protesting against the murder of two youths in the state capital Imphal. Due to this, more than 30 students have
been injured. Actually two youths were kidnapped in July. Both the students were identified as Phizam Hemjit
(20) and Hizam Linthoingambi (17). After the photo of these two dead bodies went viral on social media,
students started protesting against the government. While trying to control this, the police lathicharged the
students.
What did the police say?
According to news agency PTI, police said that when the security forces tried to stop the protesters from
moving towards the Chief Minister's secretariat, they clashed with the police. Injured protesters are being
treated in various hospitals.
What did the government say?
Chief minister N Biren Singh's secretariat said in a statement on monday (September 25) that the case has
been handed over to the cbi for investigation. Also, the state government has appealed to the people to
exercise restraint. The state police, in collaboration with central security agencies, is investigating to ascertain
the circumstances surrounding the disappearance of the students and identify the conspirators who murdered
them, the statement said. Security forces have also started a search operation to arrest the accused.
What is the matter?
Two pictures of the missing students went viral on social media on monday night. In one of these photographs,
students are allegedly seen with two armed men and in the other photograph, two dead bodies are seen. Let us
tell you that violence started in Manipur in May.
మరింత సమాచారం తెలుసుకోండి: