Famous indian cricketer died of cancer...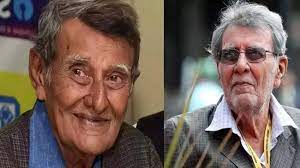 Salim Durani, a famous cricketer, has passed away. Salim Durani, who was 88 years old, was battling cancer. arjuna Awardee Salim Durani breathed his last in Jamnagar, Gujarat. Afghanistan-born Salim Durani was the first indian cricketer to be honored with the arjuna Award.
Salim Durani, who received this award in 1960, played 29 Test matches for the indian cricket team. He scored a total of 1202 runs in these matches. These 1202 runs included one century and 7 half-centuries. Not only this, he also took a total of 75 wickets in his career. Salim Durani was born on 11 december 1934 in Afghanistan. At the age of 8, his family moved to Karachi, Pakistan. After partition, his family had come to India.
Salim Durani was a famous all-rounder
Salim Durani made his mark as a brilliant all-rounder in the 1960s to 1970s. In the year 1960, he made his debut in a Test match against australia in Mumbai. It is said that he was famous for hitting a six at the behest of the audience. He played his last Test match in 1973 against England.
After cricket, Salim Durani made his bollywood debut. He worked in the film 'Charitra' with Parveen Babi, a famous actress of that era. 
మరింత సమాచారం తెలుసుకోండి: