Stairs School Football League (SSFL) Delhi — Season 2 culminated at the Thyagaraj Sports Complex in New Delhi today. The league which has emerged as the biggest talent spotting platform in the country will churn quality Indian footballers year after year. India's largest flexible packaging company Uflex has pledged support to Stairs School Football League Delhi and recently Ahmedabad under its Corporate Social Responsibility initiatives for the next 5 years. 
In its second season SSFL-Delhi witnessed active participation from over 6,000 children across 288 schools in the National Capital Region. Adhering to its widely acclaimed format, SSFL started with over 60 grassroots spotting camps across the four zones in Delhi. 592 matches were played in a span of 100 days engaging 288 teams. In a first, 32 girls' teams also participated in SSFL Delhi – 2 squaring up the gender diversity. In this process STAIRS has shortlisted over 350 promising footballers for professional training.
Over 150 underprivileged children including 52 girls were spotted and trained by STAIRS through the widely spread grassroots camps across Delhi. Overall, 4 winning teams – one each from Under 14 Girls, Under 14 Boys, Under 17 Girls, Under 17 Boys lifted the majestic gold plated Champions Trophy while the runners-up received the grand Silver Trophy.  Both trophies are the running trophies and will remain with the winning teams' school until the beginning of the SSFL 2016. 
The ceremony also witnessed 20 promising players receiving the Golden Boot and Ball trophy. The individual prizes were given to 4 Best Strikers, 4 Best Defenders, 4 Best Goalkeepers, 4 Best Midfielders and 4 most promising players, one each for boys and girls in their respective age categories. In attendance at the closing ceremony were Mr. Rajiv Yadav, Secretary (Sports), Ministry of Youth Affairs and Sports, Government of India along with Scott O'Donnell AIFF Technical Director and several other dignitaries. 
Mr. Ashok Chaturvedi, Chairman & Managing Director, Uflex Limited in an official statement said, "Nothing bonds people better than sports bringing out all emotions to the fore. I am a firm believer that Sport is a medium that helps furthering the cause of national integration. It doesn't get better than starting at early adolescence like SSFL does. The adrenaline rush on both sides builds up the real climax and then the best team wins. Winning or losing the game is not important, as long as true sportsmanship rules the roost. My organisation is in the business of flexible packaging and I exactly understand the merit of sports in packaging and shaping up the personalities of these budding sportspersons. 
Congratulate all the participants of SSFL-Delhi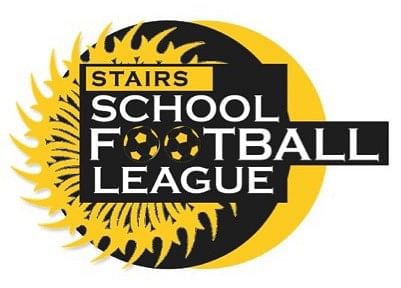 I am particularly elated to learn about the participation from girls. Today these children are creating miracles on Indian soil. Tomorrow they will win laurels for our country across the globe. This is just the beginning. I would like to congratulate all the participants of SSFL-Delhi, their family members and coaches for putting up a spectacular show over the last 100 days. Uflex is glad to have partnered with STAIRS for this meaningful endeavour and we look forward to more exciting and successful SSFL seasons in the years that follow."
 Speaking at the closing ceremony, Mr. Siddhartha Upadhyay, Founder and Secretary General, STAIRS said, "Today when the whole world is converging as a global village, SSFL is looked up to as one of the most promising football talent scouting platforms by clubs and bodies seeking to acquire talent right at early adolescence. While many officials and individuals from professional bodies keep their eyes on the budding players during the matches, selectors from international foreign clubs watch 'live streaming' of important matches and even call for recorded videos to assess the performance of promising players. Our efforts are focused at fulfilling children's universal right to play; create opportunities for them to showcase their sporting talent and also nourish and nurture the promising players.
The ultimate aim is to provide India with a pool of players who will ensure that we win at international competitions and make the whole country proud. In the process of scouting and training, the change in children's personality, the positivity in their lives and the happiness that we are spreading are clearly the by-products of the engagement. It is extremely heartening to see the second season of SSFL being a whopping success. I assure that season 3 will bet yet better and bigger in all respects." Apart from the known changes that sports bring in the overall personality of children, SSFL ensures social mobility as multiple stakeholders – media, social foundations, corporate, educational institutions, and political decision makers – come together in support of a common goal. The league also beholds a great economic significance as it opens economic opportunities for sports fraternity as well as many more ancillaries associated with the league. 
About STAIRS: 
STAIRS is a New Delhi-headquartered not-for-profit, non-governmental organisation (NGO) which aims to empower the underprivileged youth of India. It is committed to providing opportunities to the young Indians so that they can lead a life of dignity. The NGO, which started in 2000, nurtures the talented sportsmen at the bottom-of-the-pyramid to ensure sports become a mean of earning a living. STAIRS also organises educational and health programmes and educates youth about the dignity of labour and equality irrespective of caste, creed or sex. STAIRS operates through its 300 centres spread across six states in India. 
About Uflex Ltd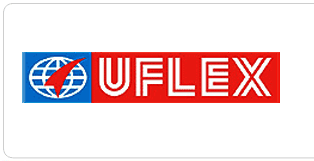 Uflex is India's largest end-to-end flexible packaging company and an emerging global player. Since its inception back in 1983, Uflex has grown from strength to strength to evolve as a truly Indian Multinational with consumers spread across the world. Uflex today has state-of-the-art packaging facilities at multiple locations in India with installed capacity of around 100,000 TPA and has plastic film manufacturing facilities in India, UAE, Mexico Egypt, Poland and USA with cumulative installed capacity in excess of 337,000 TPA. 
All Uflex plants are accredited with ISO 9001, 14001, HACCP & BRC certifications. Uflex caters to markets spanning across the globe in countries like USA, Canada, South American countries, UK and other European Countries, Russia, South Africa, CIS, Asian and African nations. Integrated within its core business profile are allied businesses like Engineering, Cylinders, Holography and Chemicals which further give Uflex a superior edge above competition. Uflex Limited is also a part of the D&B Global Database and winner of various prestigious national and international awards for its products' excellence.
Uflex Ltd offers technologically superior packaging for a wide variety of products such as snack foods, candy and confectionery, sugar, rice & other cereals, beverages, tea & coffee, dessert mixes, noodles, wheat flour, soaps and detergents, shampoos & conditioners, vegetable oil, spices, marinates & pastes, cheese & dairy products, frozen food, sea food, meat, anti-fog, pet food, pharmaceuticals, contraceptives, garden fertilizers and plant nutrients, motor oil and lubricants, automotive and engineering components etc.  Some of Uflex's clients on the global turf include P&G, PepsiCo; Tata Global; Mondelez, L' Oreal, Britannia, Haldiram, Amul, Kimberly Clark, Ferro Rocher, Perfetti, GSK, Nestle, Agrotech Foods, Coca Cola, Wrigley, Johnson & Johnson among others.  
Courtesy by www.businesswire.com
మరింత సమాచారం తెలుసుకోండి: