Manimegalai re-entered Cooku with Comali..!?

Manimegalai, who left the show Cooku with Comali a few months ago, is now giving a re-entry. The 4th season of the show, which has been running for the last three years, is currently being aired successfully. The event, which started with 10 cooks as usual, is now nearing its finale. While the contestants are competing fiercely for the top 5 spots, Shivangi won the task last week and became the first person to enter the top 5. Until last season, Shivangi, who was a clown without knowing what a cook was, trained hard in the last six months and became a cook this season.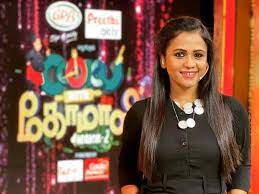 Shivangi, who excelled in cooking from the beginning, has now progressed to the finals, much to the surprise of the judges. Some shocking things happened in the 4th season of the Cooku with Comali show which included various surprises. One such thing was Manimegalai's exit halfway through. Manimekalai was the favorite clown of the fans in Cooku with Comali. Manimekalai, who has been in the mix for the last three seasons, has been a clown for the first few weeks of this season as well. But suddenly Manimegalai was shocked by announcing that she was leaving the show. Why she left was a mystery.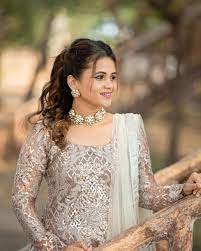 Since she didn't give a reason for her withdrawal, various reports started doing the rounds that she quit because she was pregnant and because of a conflict between her and the organizers of the show. In this case, Manimekalai has surprised the fans by giving a sudden re-entry to Cooku with Comali season 4. The promo video taken by her during this week's Cooku with Comali show has been released. It seems that Manimegalai is not a clown this week as a presenter. Sarathkumar and ashok Selvan are the special guests in this week's episode on behalf of the Por Thozhil team. Let's wait and see if Manimegalai will reveal the reason for her sudden withdrawal when this episode airs.
మరింత సమాచారం తెలుసుకోండి: