Jio is ready to lead India's march into the 5g era!!!
Reliance jio made the highest bid in the auction of 5g network. Due to the highest share in all circles, it is being said that jio Network will be at the forefront of 5G. With 700 MHz premium charged across all 22 circles, jio is gearing up to offer fast and powerful indoor 5g coverage to its customers in popular cities such as Delhi, Kolkata, Bengaluru, pune and Chennai, thereby maximizing its reach to reach customers.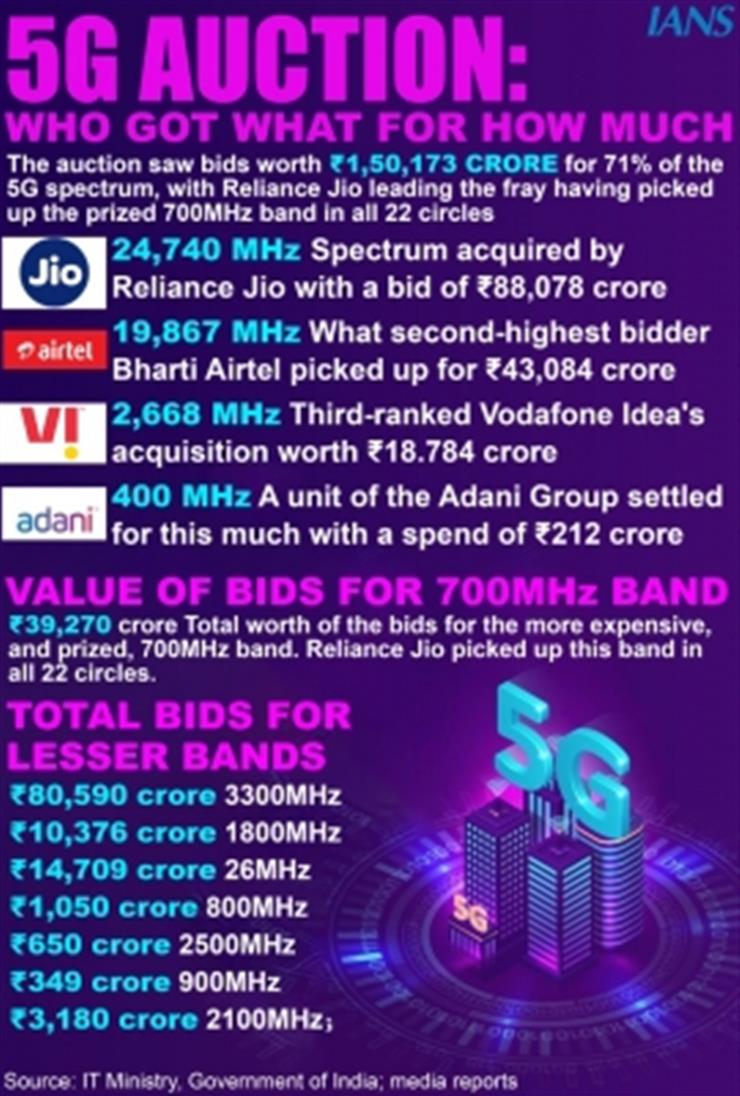 The 700 MHz spectrum gives a signal range of 6-10 km with a single tower. For this reason, it forms a good basis for offering 5G. A bid of Rs 39,270 crore was made under the leadership of reliance jio for the 700 MHz band. 
The availability of the priceless 700 MHz of spectrum would mean that jio would have to upgrade only 1 lakh out of 3.5 lakh towers to meet 80 per cent of the targeted 5g network in India, while its peers would have to pay more. The towers will have to be upgraded. This new upgrade and fast era of 5g i.e. Era will be 10 times faster than 4G and 30 times faster than 3G, giving millions of people an experience like never before.
Jio can leave everyone behind in terms of speed
Jio said its 700 MHz spectrum footprint would make it the only operator to offer 'true 5G' services across the country. akash Ambani, Chairman, reliance jio Infocomm, said, "The speed, scale and social impact of Jio's 4G rollout is unmatched anywhere in the world. 
మరింత సమాచారం తెలుసుకోండి: