Vande Bharat Metro rail coming soon..! What are the highlights?

Vande Metro services is a mini version of Vande Bharat Express trains, will be launched soon. The construction and design of Vande Bharat Metro will be completed this year. Vande Metro services will be launched to enable residents of congested megacities to conveniently travel between their places of work and their hometowns. Railway minister ashwini Vaishnav said prime minister Narendra Modi launched the Vande Metro Trains service in india to make it easier to travel to nearby places in a state.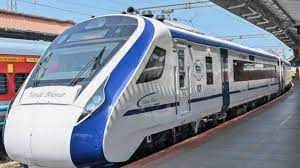 Also, they are developing Vande Metro, around big cities where people need to travel frequently for work or leisure. They are bringing Vande Metro which is equivalent to Vande Bharat to make people's journey convenient. ashwini Vaishnav said that the design and production of the train will be completed this year and the train will be operational next year.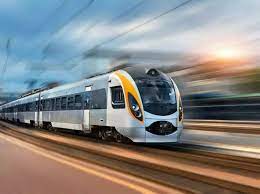 Things to know about Vande Metro:
1) Sleeper version of Semi-High Speed Vande Bharat trains is being developed by the Railway Department.

2) These trains have eight coaches like metro trains.

3) Vande Bharat Metro will give passengers the feeling of being on a spaceship.

4) Vande Metro is being developed to enable people to travel conveniently from their hometowns to offices in big cities.

5) The Ministry of Railways has directed the General Managers (GMs) of Integral Coach Factory (ICF) and Lucknow-based Research Design and Standards Organization (RTSO) to bring eight-coach Vande Bharat trains as soon as possible.
The decision to run Vande Bharat trains with a narrow car system will be a boon to commuters especially businessmen, students, and working-class people who want to visit various big cities. Normal Vande Bharat trains have 16 coaches. Vande Bharat trains will be manufactured at Latur (Maharashtra), Sonipat (Haryana), and Raebareli (Uttar Pradesh), the minister said.

మరింత సమాచారం తెలుసుకోండి: