35 in english, 36 in Mathematics. These are the marks I got in my 10th class. When filling out the form for college admission, I even made the mistake of writing my own name. But, firm faith and hard work made me an IAS. These are the words of gujarat State Baruch district collector Tushar Sumera. According to him, your scores are never related to success in life. Recently his 10th class mark certificate went viral on the internet. His mark certificate, which is currently the highest in the district, was viewed and shared as very encouraging news. who is he?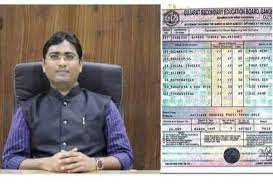 Tushar Sumera is the eldest son of Talpatbai-Gauriben co-worker from Chotila village in Saurashtra region of Gujarat. His mother was a teacher at the Gouriben School. Tushar was an average student during his school days despite being the teacher's son.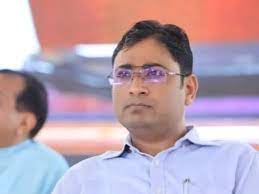 Tushar Sumera spoke about his school life. He spoke:
"I did not get good marks even in 12th class. Then, I joined a bachelor's degree subject to the advice of others. I wanted to take english as a primary subject in my college studies. Although I do not even know how to write the first letter in capital letters (in capital letters) when writing a name in english, I have not lost hope. I continued my studies.
Scores are not a measure of knowledge
At the time of the exam, our family was facing a difficult situation. Dad had to have an operation. I was informed about this while I was going to Surender nagar for the exam. But, even after the surgery was over, my father encouraged me to achieve my goal. Even when I was the eldest son in the house my siblings took care of the family. I was serious in my studies. I have not been involved in any festivals or celebrations for about 5 years. Didn't even take leave. I firmly believed that my score certificates were not tools to measure my knowledge. Only your faith, hard work and the cooperation of your family will make you win.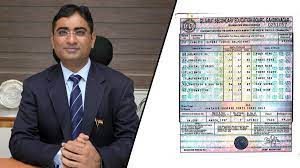 Scores are not important for success
Even retired IAS officers Wajubai Barsana and Bhagyesh Jha agree on words related to Tushar Sumera's score. In it, Wajubai spoke of the irrelevance between scores and his success, saying, "We lived in a small village. We did not know the outside world. Only my self-confidence and rich knowledge helped me to become a civil service officer. Only hope and hard work will lead you to achievement, "he says. All in all, the story of collector Tushar Sumera illustrates that your faith and hard work are more important than your scores.
మరింత సమాచారం తెలుసుకోండి: