Fans Upset: jr ntr said 'I will not do any film now'...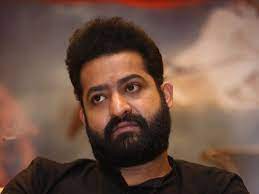 The number of fans of South Superstar junior ntr is in lakhs of crores. Fans sprinkle life on the actor. This is the reason why they show great interest in keeping the news of every small and big thing related to them. In this episode, netizens are often seen asking the actor for updates on his upcoming projects. At the same time, actors also make every possible effort to keep their loved ones happy. However, now recently junior ntr fans were seen troubled by the constant questions.
What is the whole matter?
Junior ntr was involved in the pre-release of his upcoming film in Hyderabad. Here he was asked many questions about his upcoming film. At first junior, ntr answered these questions very calmly, but when the questions kept increasing, his anger erupted. After this, he even angrily said that if he is now asked about his upcoming projects, he will stop doing films.
According to the report, junior ntr, who attended the hyderabad event, said, 'I am not doing any film. If you ask again and again, I will stop doing films.
This is not the first such case, even before this, the actor has expressed objections to the questions of the fans. Sometime back, junior ntr had arrived to be a part of the pre-release event of his brother kalyan Ram's film 'Amigos'. Then, keeping his point in front of the fans very politely, he said that they should not repeatedly ask for updates related to his films. junior ntr had said, 'When we are working on a film, there are times when we have nothing to share about it. We cannot give updates every day or hour.
Keeping his point, the actor further said, 'I understand your enthusiasm, but many times we also come under pressure due to repeated questions. Makers and producers also have problems like this. Sometimes it also happens that due to this pressure, we give such a thing which does not have any value, due to which the fans start getting disappointed even more. Every celebrity feels this pressure but it is not right at all. If we have any updates, then we ourselves share them with the fans first.
మరింత సమాచారం తెలుసుకోండి: