Celebrity couple is accused of spying by kangana Ranaut...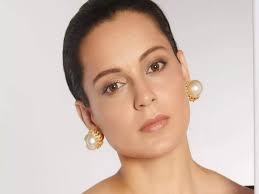 Bollywood actress kangana ranaut is always in the headlines for her outspoken style. Recently, she has shared some shocking posts which have created a sensation. The actress claimed that a famous star is stalking her and her personal information is being leaked online. She said that his wife, who is a famous producer, is encouraging this 'behaviour'. Now people are speculating whether she is talking about ranbir kapoor and alia Bhatt. Although the actress has not named anyone.
Actually, kangana ranaut believes that someone from the film industry is spying on her. The actress shared a note on instagram in which she said that a 'Casanova' and his wife are following her whatsapp chats. She did not name either of them but shared many details about their lives.
Kangana Ranaut wrote in her post that paparazzi followed her to a dance studio on sunday but she did not tell them anything about it. The actress wrote, 'Wherever I go, I am followed and spied on, not only on the streets, even in the parking lot of my building and on the roof of my house, they use zoom lenses to catch me. Everyone knows that paparazzi can meet stars only when they are informed about it. Nowadays they have also started taking money from click actors. My team and myself were not giving them money, so who is giving them money?
The actress further revealed how paps stand outside her house to take pictures of her without any tip-off. She wrote in the note, 'Morning, I was clicked at 6:30, how did they know my schedule? What do they do with these pictures? And as soon as I finished my morning choreography rehearsal session, no one was informed about coming to the studio but still, they came in large numbers on Sunday.'
మరింత సమాచారం తెలుసుకోండి: