Lalita Pawar's sad life: her face was ruined in an accident, the news was received three days after her death
Here we are telling you about the sad life of late actress Lalita Pawar, about which you may not be aware yet.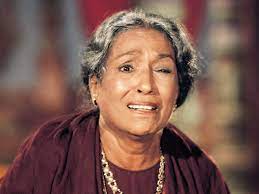 The beautiful late actress Lalita Pawar played many characters in her career, but her role of 'Manthara' in Ramanand Sagar's 'Ramayana' has become truly immortal. However, his personal life has been quite a struggle.
When the accident ruined the face of the actress
Lalita started her acting career at just 9 years of age. He has given many hit films. But an accident put a brake on the career of the actress. In fact, in a scene in the film 'Jung-e-Azadi', her co-actor Bhagwan Dada had to slap her (Lalita). However, during the shoot, Bhagwan Dada slapped Lalita so hard that her ears started bleeding. This ruptured the nerve in his right eye and resulted in paralysis of one side of his face and squint.

Lalita did not give up even after the accident
She recovered after about 3 years of this accident, but her face had completely changed, due to which now Lalita Pawar stopped getting lead roles. However, she did not give up and made a tremendous comeback as a supporting actress. Lalita played many excellent negative characters, due to which she got the iconic role of 'Manthara' in Ramanand Sagar's 'Ramayana' and even today she is recognized as Manthara.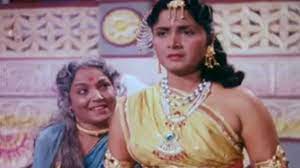 Lalita had married twiceLalita Pawar married film producer Ganpatrao in the mid-1930s. However, she divorced her husband because of an extra-marital affair. After this, she married rajkumar gupta for the second time. He was also a filmmaker by profession. From this marriage, she has a son, jai Pawar, who is a producer.

Lalita Pawar remained alone in the last time
Lalita has left an indelible mark in the minds of the audience due to her acting. While he has achieved a lot professionally, his personal life has been a quandary. This is the reason why she was alone in her last days. In fact, after a few years of her second marriage, she was diagnosed with oral cancer, after which she shifted to Pune. Once talking about his troubles, he said, 'I have done very bad roles, maybe I am facing the punishment for them.'
People came to know after three days of Lalita Pawar's death
It was february 24, 1998, when Lalita Pawar breathed her last at her pune home. However, his family members came to know about his death when his son jai called him, but the phone went unanswered. By the time the family members of the actress reached there, she had been dead for 3 days.

At the moment, even though Lalita Pawar is no more in this world, the characters played by her will always remind her.

మరింత సమాచారం తెలుసుకోండి: