Rajini's daughter's house was robbed..? Who stole it..?

Aishwarya, the daughter of actor Rajinikanth, has filed a complaint with the police about the disappearance of gold and diamond jewelry from her house. Aishwarya, the elder daughter of actor Rajinikanth, is working as a director in the cinema. She is married to actor dhanush and has two sons. After dhanush and aishwarya got divorced last year, aishwarya lives alone with her sons. In this case, the incident of theft of gold and diamond jewelry from director Aishwarya's house has created a stir.

A complaint has been lodged on behalf of aishwarya at chennai Thenampet police station regarding this incident. In that complaint, aishwarya mentioned in her complaint that gold and diamond jewelry worth Rs 3.6 lakh kept in the locker of her house went missing and she suspected three house servants in this connection.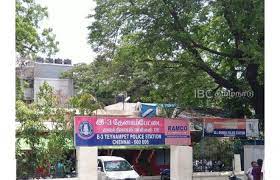 Based on her complaint, the police are investigating. All those jewels were bought during her marriage, and she kept those jewels for 18 years and lastly used them during her younger sister Sowndarya's wedding in 2019 and kept them in the locker, after which aishwarya kept the locker closed only, and when she opened it on february 10, she found that the jewels were missing.
Aishwarya Rajinikanth is now directing the movie named Lal Salaam. Lyca is producing a film based on cricket. The film stars vishnu vishal and Vikrant in lead roles and actor Rajinikanth in a cameo role. It is noteworthy that currently, the shooting of Lal Salaam is going on in Tiruvannamalai.
మరింత సమాచారం తెలుసుకోండి: