Wrestlers resume Railway duties-Say 'Fight On'...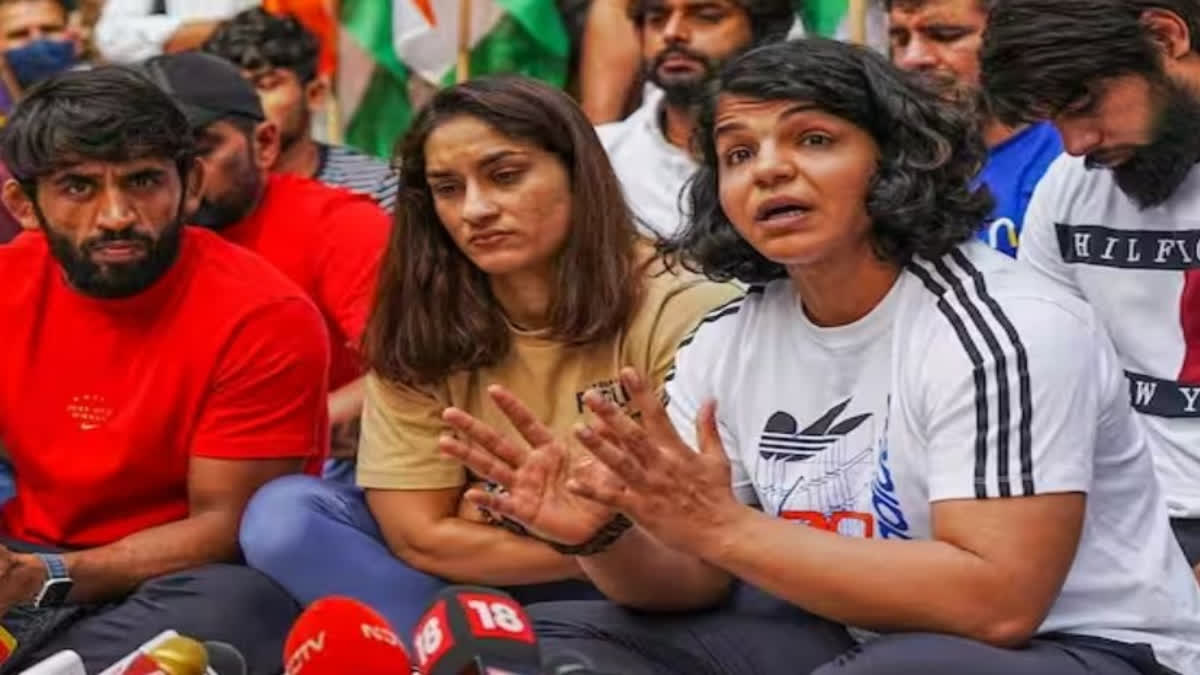 On Monday, wrestler sakshi Malik refuted rumours that she had quit her job at the Northern Railways two days after meeting amit shah and withdrawn from the wrestlers' protest. According to reports, sakshi Malik has ended her protest against WFI chief Brij bhushan Sharan Singh and returned to her position with the Railways. However, the Olympian wrestler rushed to social media to claim that "this news is completely false."
None of us has given up seeking justice, and we won't either. Along with Satyagraha, I'm performing my duties as a Railways employee. We won't give up until justice is served. In a post, she pleaded with people not to propagate false information.
Deepak Kumar, the CRRPO for Northern Railways, confirmed that sakshi Malik has rejoined. Along with sakshi Malik, Vinesh Phogat and Bajrang Punia have also started working again for the Railways. Olympic wrestlers sakshi Malik, Bajrang Punia, and Vinesh Phogat are among those protesting Wrestling Federation of india (WFI) president Brij bhushan Sharan Singh after accusing him of sexually harassing numerous athletes, including a minor.
Wrestlers who were protesting the WFI president Brij bhushan Sharan Singh met home minister amit shah at his home on Saturday. According to a report, amit shah reassured the wrestlers that the law applies to everyone equally. Shah advised the wrestlers, "Let the law take its own course," according to the account.
మరింత సమాచారం తెలుసుకోండి: