Nawazuddin Siddiqui's wife Aaliya revealed the mystery man, said- 'I wish I had met him earlier
Actor Nawazuddin Siddiqui's ex-wife Aaliya Siddiqui talks about the 'new man' in her life. She said that she will not marry again and just wants to focus on her children and career.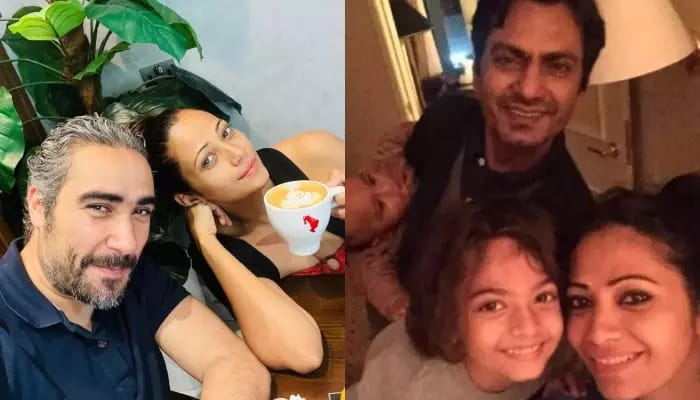 Bollywood actor nawazuddin siddiqui and his ex-wife Aaliya Siddiqui are embroiled in controversies regarding their divorce and child custody battle. Both are parents of two children (daughter Shora and son Yani). alia and Nawazuddin have been separated for three months now and recently alia shared a picture with a mystery man which gave rise to speculations of their dating. Now, alia Siddiqui has opened up about the new man in her life. She has told me when and where she met that mystery man. However, Aaliya did not reveal her name. She also said that she doesn't believe in marriage anymore and just wants to refocus on her children and her career.

In a conversation with 'The bombay Times', Aaliya Siddiqui said that the man is Italian and works in the IT sector. They first met a year ago in dubai at a common friend's party and instantly hit it off. He first contacted Aaliya, after which they talked. Alia said, "He is intelligent, simple, respectful, loving, and caring and has also been a great emotional support to her during her difficult times in the last year. He wants me to grow in life and pay less attention to these things. That amazes me… I wish I had found this earlier.
Alia Siddiqui talks about getting married again
Regarding sharing the picture with him on instagram, alia said that she does not care what people say about her. She is happy and she just wanted to share her happiness. alia said, "No one can judge my character based on how happy I feel. I filed for divorce two years ago, long before I met my partner, so it has nothing to do with my broken marriage."
She further said that she will not marry again. In her words, "My partner is special to me and he is like my family. He has met my kids, but we have set some boundaries."
When Aaliya Siddiqui shared photo with a mystery man
Let us tell you that on 5 june 2023, alia posted a picture on her instagram handle with her 'new love'. In the photo, alia can be seen having coffee with her partner. alia looked very beautiful in a black sleeveless T-shirt. She complemented her look with subtle makeup, soft pink lips, and hair tied back. On the other hand, her boyfriend was seen twinning in a black T-shirt.
She captioned the photo, "It has taken me more than 19 years to come out of a relationship I cherished, but my priority in life is my children, who were and always will be. However, some relationships are bigger and beyond friendship and this relationship is also the same. I am very happy with it. So sharing my happiness with all of you. Don't I have the right to be happy?"
మరింత సమాచారం తెలుసుకోండి: