Swara Sagar Mahathi, the son of tollywood composer Mani Sharma, is engaged to vocalist Sanjana Kalamanje. In the company of relatives and friends, the proposal took place in Hyderabad. The photos of the engagement are now trending on social media. Sagar mahathi also took to social media a few images from the engagement party with his fiancee Sanjana and the photos are now turning virally on the Internet.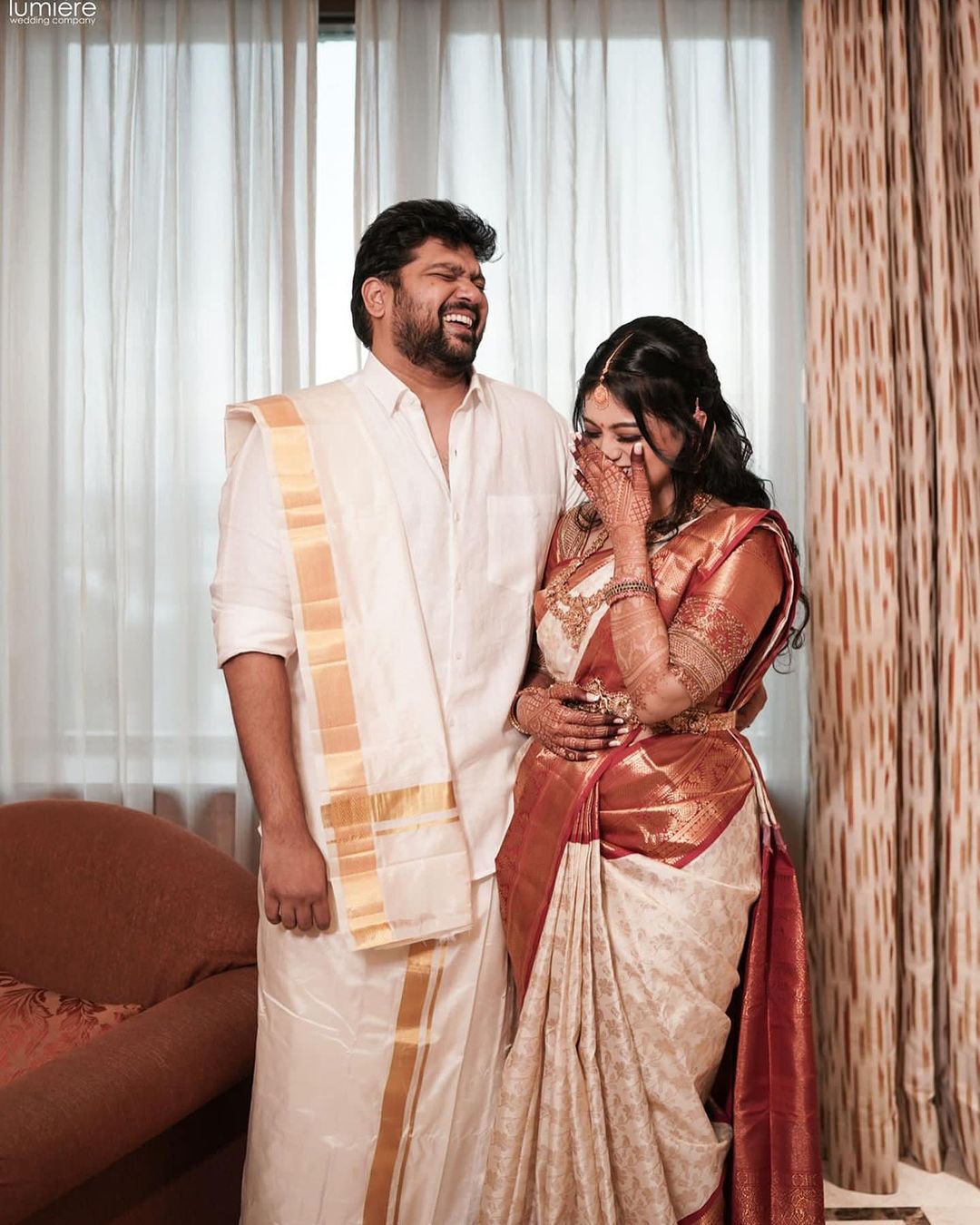 Mahathi and Sanjana wore traditional indian clothing in a lungi and saree in a few images. In the other photos, the couple is wearing a navy blue sherwani outfit and the bride-to-be is wearing a stunning lehenga. mahathi captioned the photo, " "I'M ENGAGED!!! IN THE NAME OF THIS beautiful SOUL... @sanjanakalmanje, I can't wait to spend the entire time with you." 
Mahathi and Sanjana are getting married shortly. The wedding is expected to take place on october 24, 2021, in Chennai. Sanjana was a very well vocalist in the South, with songs such as Natta Nadu Iravula in Kaaval and Hey Chusa in Nithiin's Bheeshma, which features Swara Sagar Mahathi's soundtrack. Already several celebrities are pouring wishes for a happy marital life of the new couple.

మరింత సమాచారం తెలుసుకోండి: