Jimikki Jimikki Ponnu song video released from Varisu..!?
The video of the Jimikki Ponnu song from Thalapathy Vijay's Varisu has been released. The film Varisu, directed by director Vamshi, is a family story and hit the screens on the occasion of Pongal. Vijay, rashmika mandanna, Sarathkumar, Prakashraj, Satish, Prabhu, Jayasudha, Shyam, yogi Babu, Sangeeta, Nandini Myna, VTV Ganesh, Sriman, Suman, ganesh venkatraman acted in this film. The film which came to pongal was well received not only in tamil but also in Telugu.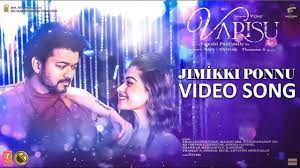 It is still running successfully in theatres. In 16 days of its release, Varisu has collected Rs.193.94 crore in india alone, $10.01 million in foreign countries and a total of Rs.275.69 crore worldwide. It is expected that Varisu will join the list of Rs 300 crore collections as soon as possible.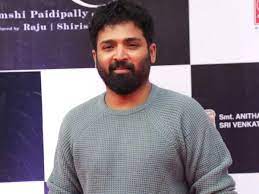 Not only the film Varisu but also the songs featured in the film received rave reviews among the fans. The song Ranjithame is going viral all over the bar. Along with that, the Ranjitame song for reels is considered to be one of the favorite of many. In this case, it is worth noting that the video of the song Jimikki Ponnu, another song featured in the film, has been released.
Because of this, the hashtag of the song Jimikki Ponnu (#JimikkiPonnu) is trending on Twitter.
మరింత సమాచారం తెలుసుకోండి: