Trisha escaped but comedian stuck there..!?

Trisha, who has not acted in a big way for the last few years, has now become a popular actress thanks to Ponniyin Selvan's success. She surprised everyone by acting as a princess in that film and has been committed to acting in the films of leading heroes. The main reason for this is her beauty, which looks like an 18-year-old girl even at the age of 39. In that way, everyone knows that she is currently acting in the movie Leo opposite Vijay. Even recently the team flew to kashmir for a shoot. But as soon as she left for kashmir, it is said that trisha returned to Chennai.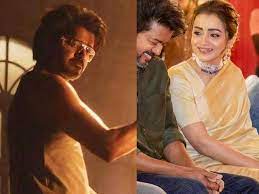 This is what is creating a sensation in the media right now. As if going on a picnic, the entire film crew went to kashmir on the same flight. The video of this was also released and many people were thrilled. But Trisha's sudden arrival from there has caused confusion among the fans. And a question arose whether trisha has walked away from the film. But actually, trisha came because she couldn't bear the cold of Kashmir. The cold region of kashmir is suffering from extreme cold now. However, Vijay is showing seriousness that somehow the film should be completed quickly.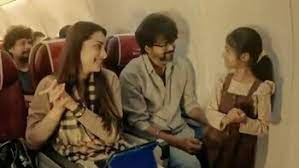 But trisha, unable to bear the cold, says that she will come and act when her scene shooting starts again. Product management also agrees. But actor ManopBala is suffering a lot as he is unable to escape like Trisha. He plays the lead role in the film and has many scenes with sanjay dutt who plays the villain. So he is in a situation where he has to become from there. Because of that, even in his old age, he has been performing with difficulty in that cold. It is noteworthy that the shooting of the film Leo, which is going on like this, will be followed by kashmir in the main areas.
మరింత సమాచారం తెలుసుకోండి: