Kapil Sharma gave credit to his wife Ginni for getting him out of bad times, and also revealed his first salary
Comedian kapil sharma credits his wife Ginni Chatrath for helping him come out of his difficult times. She said that she took him out of mumbai and made sure he gets well.
Actor-comedian kapil sharma faced a setback in life in the year 2017 when his film 'Firangi' flopped and his show 'The kapil sharma Show' went off the air. He was battling alcoholism, depression, and anxiety at the time, but it was his current wife and then-girlfriend, Ginni Chatrath, who helped him get through the worst phase of his life.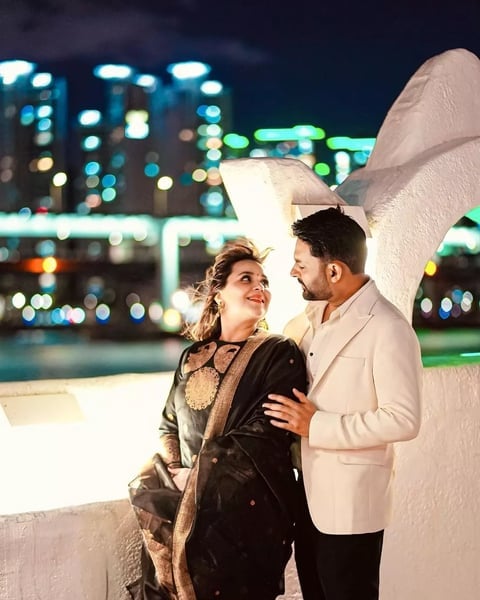 Their wife Ginni helped Kapil during his bad times
Recently, Kapil shared that it was Ginni who showed courage and took him out of mumbai to help him recover from his critical condition. He told 'Bollywood Bubble' how it affected his mother when the media wrote about his alcohol addiction. The comedian said, "When you try to make things better, they get worse because you can't calm down, so those are the times when you stop and wait. I did the same thing. Maybe I did." You may not have done it, but Ginni had come to Mumbai.
Ginni had come to Kapil before marriage
Kapil Sharma shared that despite coming from a family that opposed the idea of a daughter living with her would-be husband, Ginni showed courage and moved to Mumbai. He said, "His Gauna had happened only a year before the wedding. The courage he showed is huge. She belongs to a good family, but in our families, a girl living with a boy before marriage is a big deal
Ginni tells Kapil that his health is more important to her than anything and she doesn't even care whether they will ever get married or not. In Kapil's words, "She told me, 'I want you to be right. I don't care whether we get married or not, you get well and then I will go back. He had a big hand in getting me out...it was a bad phase.
Kapil Sharma got this lesson from bad times
However, this phase helped the actor-comedian learn a few lessons, one of them being not to pay too much attention to what people say about him on social media. He said, "Since I have returned, there are many things that have stopped impressing me. It doesn't matter to me what people are writing about me on social media. I am fine, my family is fine, my mother is fine...that's it. That's all I want.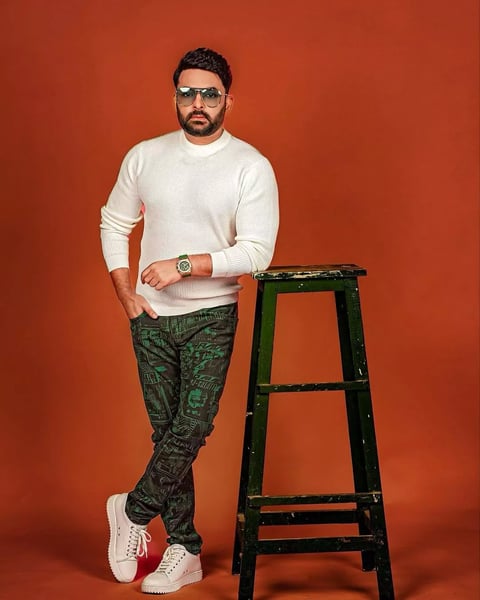 Kapil Sharma revealed his first salary
In another interview, the comedian revealed how he did odd jobs to earn pocket money. One of his initial jobs was working at an STD/PCO booth, which fetched him Rs.500. He remembered that he had worked in a mill at the age of 14 and used to get Rs 900 per month. While narrating the stories of childhood, kapil sharma said, 'I have done many small things. Like I used to work in a textile mill after passing my 10th standard. It used to be so hot that even migrant laborers used to run back to their villages.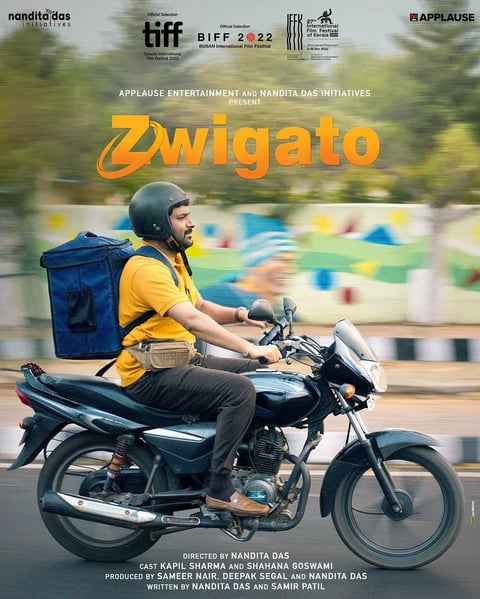 He said there was no pressure to work from home and he used to spend his earnings to buy a music system or a gift for his mother. Revealing the reason behind his decision to start earning at a young age, Kapil said that he was ashamed to ask for money at home.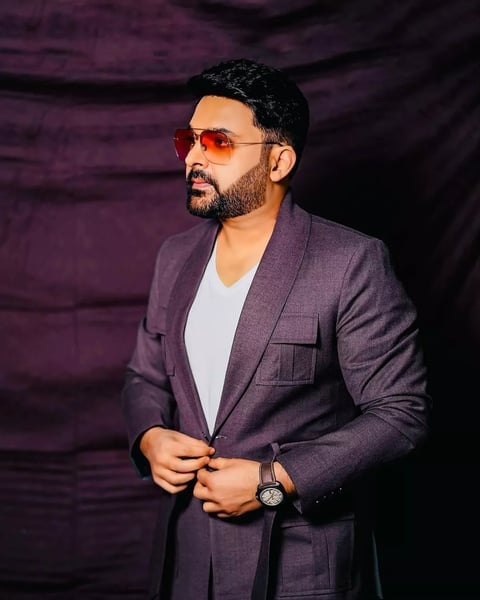 Kapil Sharma is once again at the peak of his career. His show 'The kapil sharma Show' is running successfully and his new film 'Zwigato' has got a positive response. On the personal front, the actor is now also a doting father of two kids
మరింత సమాచారం తెలుసుకోండి: