Divorce in the chiranjeevi family..!?

In the year 2020, when she got married to Jimagan chaitanya, the news that these two are separating now is being talked about in the tollywood film world. She acted opposite Gowtham Karthick in the film 'Oru Nalla Naal Paathu Solgiren' which had vijay sethupathi also. While she was in love with chaitanya, the son of guntur IG prabhakar Rao, with the consent of her parents, they got married in a grand manner in 2020 at the luxurious Oberoi Udi Vilas Palace in Udaipur.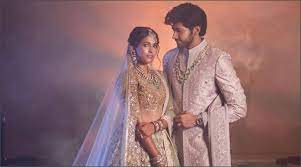 Mega Star chiranjeevi, power star Pawan Kalyan, Allu Arjun, ram Charan, varun Tej, and many others participated in his wedding. Especially when chiranjeevi gifted her younger daughter with jewelry worth 2 crores, many people were surprised. niharika left the film industry after her marriage. Similarly, chaitanya also unfollowed his wife Niharika.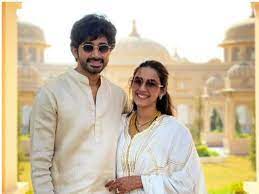 So, a rumor is doing the rounds in the tollywood industry that these two are breaking up. This has happened while the Niharika-Chaitanya couple has already been rumored to be living apart for the last few months due to differences, and it is burning like oil is poured into a burning fire. Niharika's husband chaitanya Jonnalageda is a technician, born and brought up in Hyderabad, and is currently working as a business consultant in an international company in Hyderabad.
మరింత సమాచారం తెలుసుకోండి: