Maid who stole for 4 years from Aishwarya's house..!?

Aishwarya Jewelry Missing Case: The maid who stole jewelry little by little since 2019. Land for 95 lakh rupees. Actor Rajinikanth's daughter aishwarya Rajinikanth lives in her house on st Mary's Road in Thenampettai, Chennai. Last month, she had filed a complaint at the Thenampet police station, chennai, that the jewelry from the locker in her house was missing. In that complaint, the jewelry kept in the locker in 2019 was not removed from the locker even though it was changed to chennai St. Mary's Roadhouse, Dhanush's CIT nagar house, and Rajini's house in Poes Garden.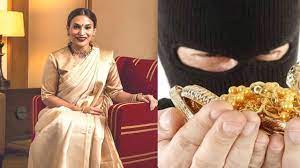 Her housekeepers knew that she kept the jewelry in a locker. According to the complaint, it was suspected that the housekeepers might have stolen the jewelry, and diamond jewelry, navaratna stone and 60 pieces of gold jewelry were missing. Based on the complaint filed by aishwarya Rajinikanth, the police filed a case and were investigating this case. In this regard, when the police interrogated 3 people working at Aishwarya's house, it was revealed that a maid named Ishwari from Manthivelay had stolen the jewelry. 20 pounds of gold jewelry has been recovered from Iswari. Further investigation has revealed some surprising information.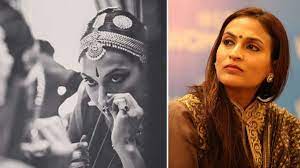 Since 2019, she has been stealing and selling jewelry little by little. Her husband transferred the money from it to the bank account. And recently she bought land in Shozinganallur for 95 lakh rupees. Ishwari took a loan from the bank and completed it in two years. She suddenly quit her job 6 months ago. The police got suspicious and arrested her. police have also intensified the investigation to see if she stole from someone else. This incident shocked many people.
మరింత సమాచారం తెలుసుకోండి: