Pankhuri Awasthy shared the difficulties of pregnancy and was seen flaunting a baby bump
Pregnant actress Pankhuri Awasthi has shared a cute video flaunting her baby bump. Along with this, she has revealed what difficulties she is facing in the last trimester.
Famous tv couple gautam Rode and Pankhuri Awasthy got married on 5 february 2018 and are all set to become parents soon. Both announced this 'good news' on 6 april 2023. Since then, Pankhuri has been continuously delighting fans with cute glimpses of her pregnancy. Recently, she shared a video of her pregnancy woes, which is relatable to all pregnant women.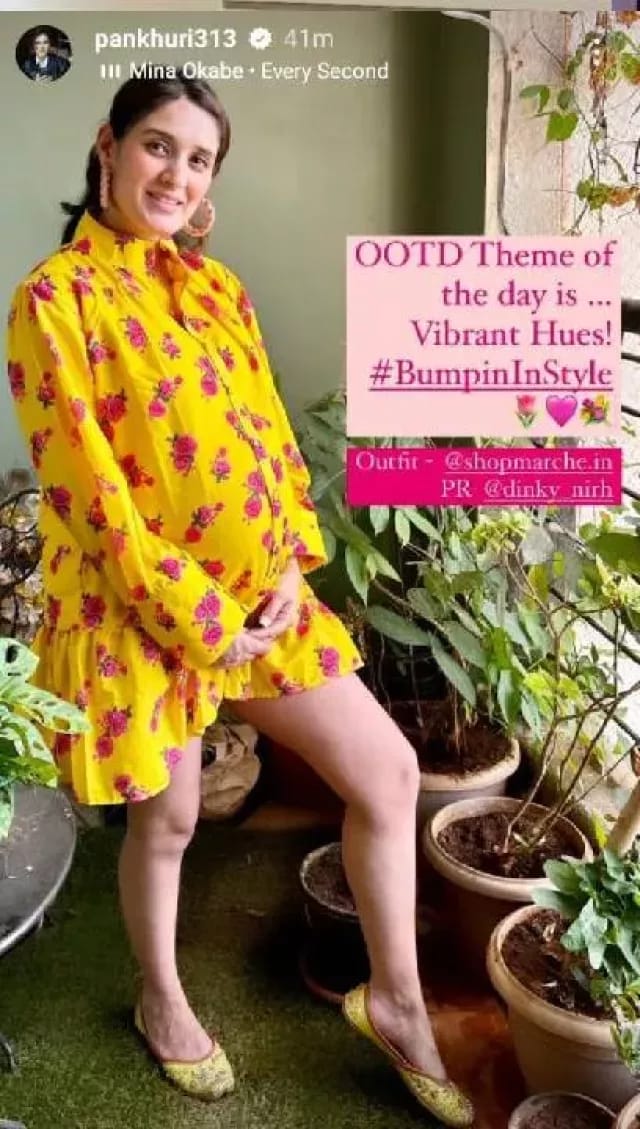 Pankhuri Awasthi showed a glimpse of pregnancy problems
On 29th May 2023 Pankhuri Awasthi shared an adorable video from her insta handle flaunting baby bump. Through this, she has revealed the difficulties she is facing these days. In the video, she can be seen walking, lying, or sitting in the corners of her house and sometimes looking sad. Sharing the video, she wrote, "Currently starring in 'Prego Chronicles: The house Edition' where my roles include moving from room to room, gracefully sitting and lying down."
Pankhuri Awasthi flaunted her baby bump in a yellow cotton dress
Taking to her insta story, Pankhuri also shared a glimpse of her look from the video. She is looking gorgeous in a yellow-colored cotton dress with rose prints on it. In the photo, she is also seen caressing the baby bump. The actress completed her look with winged eyes and ponytail hairdo and minimal makeup. Apart from this, traditional shoes and hoop earrings completed the look of the mother-to-be.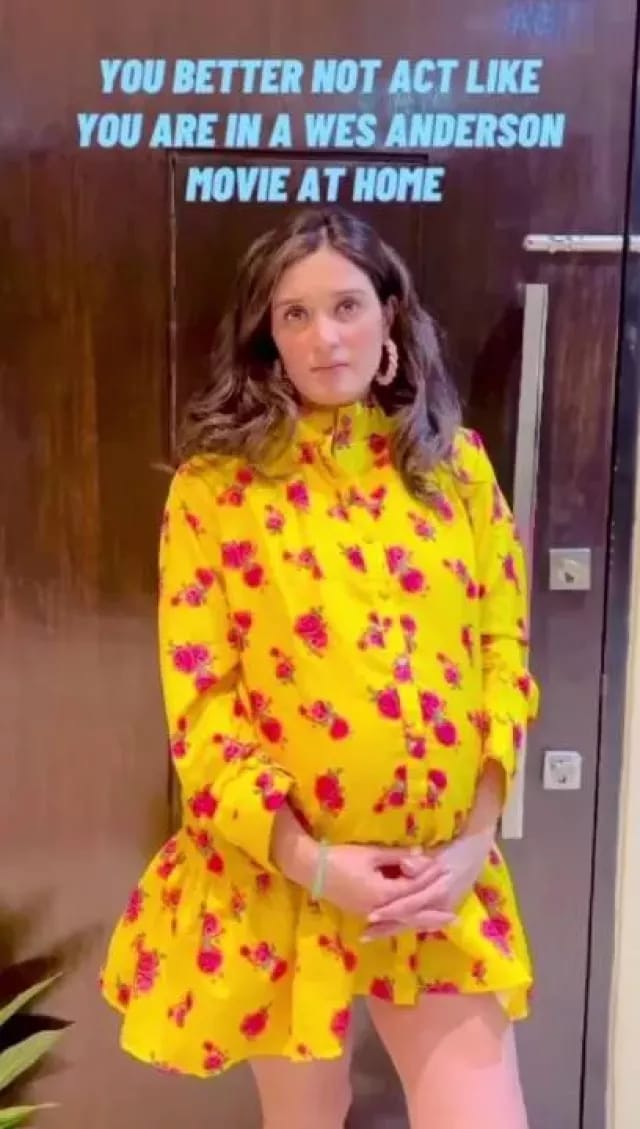 When Pankhuri Awasthi was given a surprise baby shower by her family
On May 27, 2023, Pankhuri Awasthi shared many glimpses from her intimate baby shower ceremony on her insta Stories. For her special day, Pankhuri wore a green flowy dress and was seen flaunting her baby bump. We also got a glimpse of the petal-filled baby shower's delicious cake, balloons, caricatures of the kids, and a golden topping that read, "Congratulations."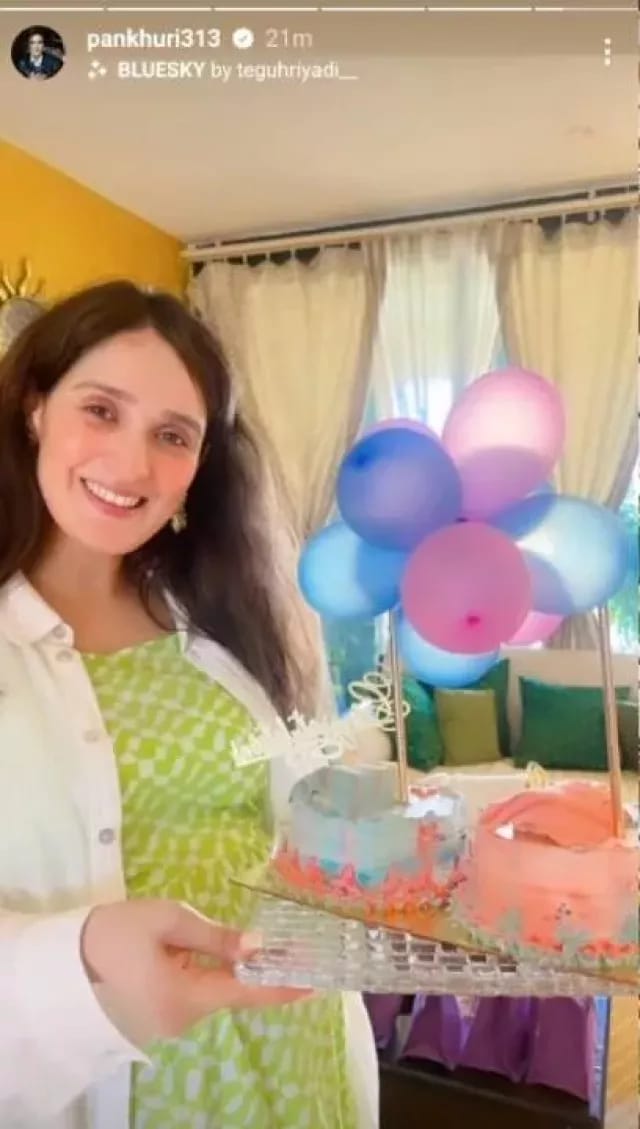 When Pankhuri revealed that she will give birth to twins
On May 14, 2023, Pankhuri's family organized a grand baby shower ceremony for her. However, amid all the celebrations, Pankhuri also made a special announcement. The mother-to-be had shared that she would be giving birth to twins. Pankhuri confirmed the same while sharing some adorable pictures from the decorations of her baby shower bash (which was dedicated to her twins). Pankhuri's baby shower was decked out in green with a giant board decorated with balloons that read, "One plus one is for the fun.
మరింత సమాచారం తెలుసుకోండి: