You might call The kashmir Files a disgusting and propagandist movie, but there's no denying that it brought in hundreds of millions of rupees at the box office. The movie also offered struggling bollywood a viable technique for producing blockbuster pictures with the smallest possible budget. Several celebrities sent their sympathies following the horrifying and terrible Balasore train disaster in Odisha, which left at least 288 people dead and over 1000 more wounded. vivek Agnihotri, the director of The kashmir Files, was also one of them.

He also posted a message of support for indian Rail minister ashwini Vasihnaw since he is a fervent supporter of prime minister Modi and the bjp administration. He stated, "I have never seen a hands-on railway minister like ashwini Vaishnaw before. A tragedy like this can only be politicised by inhumans.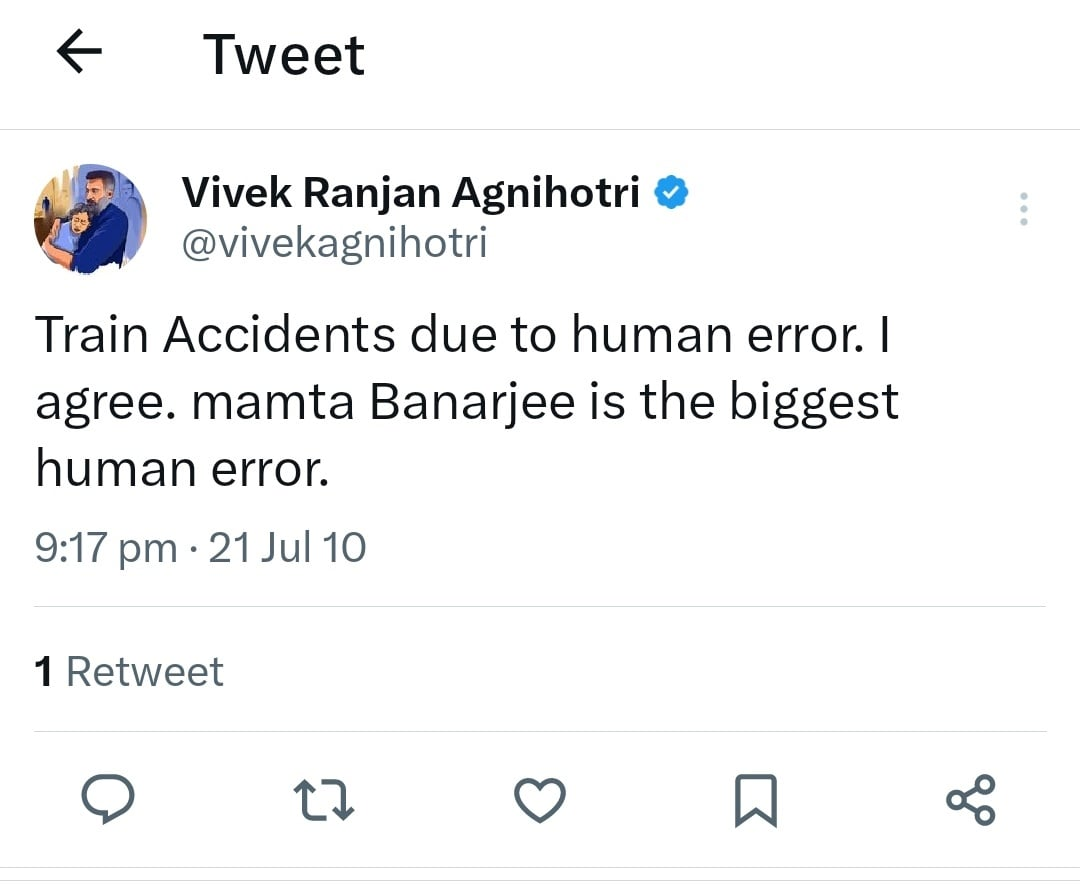 Mohammed Zubair, an Alt news fact-checker known for calling out people's hypocrisies on social media, quoted Agnihotri's post and provided a screenshot of Agnihotri's post from 2010, in which he was criticising mamata banerjee over a similar train tragedy. Agnihotri wrote, "Train accidents due to human error," as seen in the screenshot. I concur. The largest human error was made by mamata Banerjee.
When mamata banerjee was the railway minister during the 2010 train catastrophe, vivek Agnihotri himself was playing politics over the bodies. He is yelling on social media not to politicise such a horrible tragedy now that the bjp is the government. vivek Agnihotri has previously been exposed for his hypocrisy on several occasions, and this was just another one.


మరింత సమాచారం తెలుసుకోండి: