Grand Pre-Release event of Adipurush Trailer at Tirupati..!!!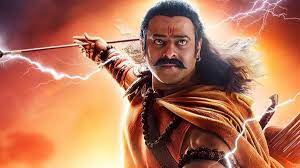 One of the most anticipated films of the year is Adipurush, starring Prabhas, Saif ali Khan, and Kriti Sanon. The film's ardent fans are eager to see it on the big screen, even if the teaser that was released last year was poorly received and the producers had to take a break to work on the VFX. This is especially true now that the trailer for the same movie has been released. Every day that passes brings the release date closer, and it appears that anticipation is growing. Now that the action trailer is slated to debut on Tuesday, creators are prepared to ratchet up everyone's excitement.
The action trailer will take place on june 6 in Tirupati, as was previously announced. Prabhas, Kriti Sanon, and Om Raut will be present to witness the momentous occasion. Some of the battle scenes between Lord ram and Raavan will be shown. Before the film's june 16 release, advance reservations will only be available after the publication of the action trailer. One could get a 360° panorama of the location in an exclusive video that had access to. Look at this:
Adipurush's trailer, which starred Prabhas, Kriti Sanon, and Saif ali Khan, disappointed a huge portion of the public when it was released in october of last year. Hindu gods were allegedly distorted in the preview, according to others, who condemned it for its VFX.
మరింత సమాచారం తెలుసుకోండి: