So many movies mahesh babu was supposed to do..!?

Superstar mahesh babu is currently in the top chair continuing his career as the most successful hero in Tollywood. He continues to be one of the South heroes who are getting remuneration up to one hundred crores. After the srimanthudu movie, mahesh babu is receiving consecutive successes without failure in his career till now. mahesh babu is currently working on the guntur Karam movie directed by trivikram Srinivas. This movie is being made as a mass commercial entertainer. Next, he will start the Panworld movie under the direction of Jakkanna this year. Meanwhile, like all heroes, superstar Mahesh Babu's career also has some films that have started and stopped.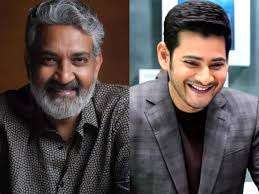 They are also with star directors. Among them, he announced the movie Hare Rama Hare krishna directed by trivikram srinivas after the movie. ms raju wanted to produce this movie. For some reason, the movie didn't start. Later, a movie named shivam was also announced under the direction of krish Jagarlamudi. It also stopped short of derailment.
Also, the superstar wanted to make an out-and-out mass entertainer under the direction of VV Vinayak. The project was also announced during his leadership. But for some reason, this movie did not materialize. Also, mani ratnam superstar mahesh babu has planned a multi-starrer with Chiyan vikram as the hero. The story was also told to Mahesh Babu. But for some reason, this project was not set. And puri Jagannath did two blockbusters like Rogue businessman with Mahesh. Also, mahesh babu, who wanted to make a patriotic film with the title Janganamana, did not get the green signal. The films that superstar mahesh babu wanted to make with five-star directors have been stopped.

మరింత సమాచారం తెలుసుకోండి: