Defacement of the king of england on Australian currency notes..!?

The government of the country has decided to remove the image of king Charles III from the Australian currency notes. australia has been one of the colonial countries of England. As long as queen Elizabeth II of england was in existence, currency notes bearing her image were in circulation in Australia. After her death, Charles III became king of England. Following this, steps were taken to replace the Queen's image on the old currency notes with images of king Charles.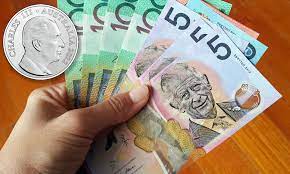 In this case, the Central bank of australia has announced that the new Australian dollar will have locally designed features. So, it is said that they have taken the decision to remove the images of king Charles III from the currency notes. The bank has informed that the action is being taken only after consulting with the government and giving approval for the same.
However, opposition parties have alleged that the issue is politically motivated. However, portraits of the king will continue to appear on Australian coins. Only Australia's 5-dollar currency note featured the image of the king of England. This single remaining note will henceforth be replaced by the domestic format. The government has also supported this decision.
మరింత సమాచారం తెలుసుకోండి: