IMF increases conditions for loans..!?Pakistan in trouble..?

The international Monetary Fund (IMF) said on tuesday that embattled pakistan will have to fulfill certain conditions to get a $6.5 billion loan. To avoid bankruptcy, pakistan had no choice but to accept these conditions. To avoid bankruptcy, pakistan had no choice but to accept these conditions. The IMF is pressuring the pakistan government to seek commitments from countries that have pledged financial assistance. saudi arabia, the United Arab Emirates, and qatar have pledged financial support to Pakistan. But now they are said to be on the back foot.

Saudi Arabia also wants the IMF to fulfill its commitments. Before signing the loan assistance agreement, pakistan must fulfill IMF conditions. But if it does, there will be discontent in Pakistan. pakistan is due to repaying about $3 billion in debt by June, while $4 billion in debt is expected to be available. pakistan is weakening its currency to renew a $6.5 billion loan package from the international Monetary Fund. The fund will provide some relief to the country facing a shortage of foreign exchange reserves. The international Monetary Fund's biggest problem is petrol subsidies. The IMF froze the program after former prime minister Imran Khan's government-subsidized petrol. pakistan is going through an economic recession this year as elections are going to be held in Pakistan.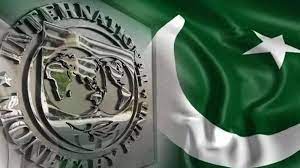 Whenever pakistan needed a loan or had a crisis, saudi arabia was the first country to help. pakistan Finance minister Ishaq Dar regretted that even allies are not ready to help pakistan to get out of the economic crisis. pakistan urgently needs massive credit assistance to avoid bankruptcy.
మరింత సమాచారం తెలుసుకోండి: