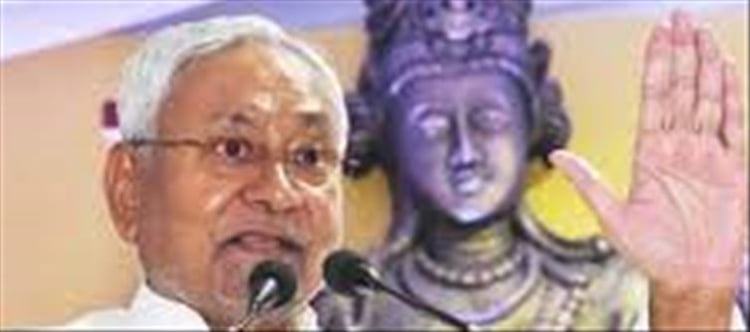 bihar chief minister Nitish Kumar on thursday (September 21) said on women Reservation Bill and caste
census that this should have been done. Why is it taking so long? What is the need of 2024? This could have
been implemented immediately. It was happening every ten years. Started from 1931. If you are not doing it
now then let those people know. But this (women's reservation) is a good thing. There will be some delay in
this, but whenever it is implemented it will be good for women.
In fact, on thursday (September 21), on the occasion of the birthday of late Bhola Paswan Shastri, a state
function was organized in the SK Memorial Hall premises. It was here that bihar chief minister Nitish Kumar
had reached. On this occasion, deputy chief minister Tejashwi Yadav, minister Vijay Chaudhary, Minister
Ashok Chaudhary, minister Israel Mansouri also participated. Everyone paid floral tributes to the picture of
late Bhola Paswan.
What did you say on meeting Sitaram Yechury?
Regarding the meeting with Sitaram Yechury, cm Nitish Kumar said that you know that we have achieved
unity among the people of the opposition. people who come here talk to each other. There is no need to say
anything on that. Everyone has to be called and taken forward. When journalists asked Nitish Kumar
questions after the india alliance rally in bhopal was postponed, he could not understand. On this, Vijay
Chaudhary said that the rally was not yet final and it is being said that it has been postponed.
మరింత సమాచారం తెలుసుకోండి: