Hair extensions are becoming increasingly popular in the world of beauty, and this isn't simply a passing trend. It provides a remedy to the pervasive personal issue of hair loss for many indian ladies. Gen Z, on the other hand, is obsessed with hair extensions and trendy aesthetics like "Barbiecore." Two sisters from hyderabad named Richa Grover Badruka and Raina Grover recognised the demand for hair extensions in india and in 2019 they created their company 1 Hair Stop as an instagram community.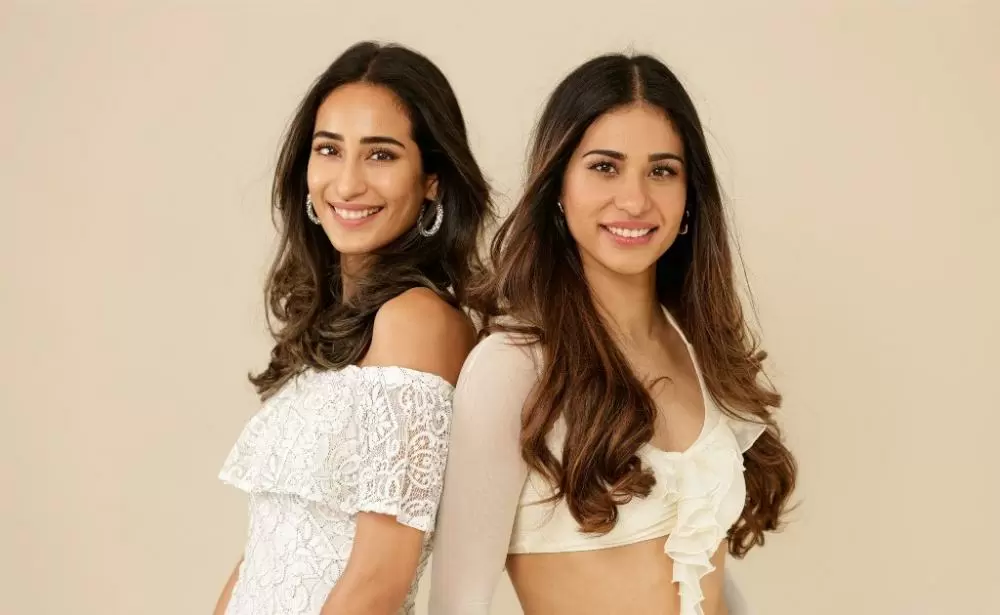 They first received just 2 or 3 orders, but now receive 130 to 150 daily. The company generated Rs 27 crore in income in FY22-23, and this year it is expected to generate Rs 31 crore. To learn more about Richa's adventure, we caught up with her. At 1 Hair Stop, we were aware of the significant influence that hair had on a woman's life. One's emotional health and confidence may both be negatively impacted by hair-related issues, according to Richa, co-founder of 1 Hair Stop, who spoke with india Herald. She noted that many indian women experience hair problems, such as thinning or loss. The causes include postpartum changes, cancer treatments, and ailments including alopecia.

The motivation behind 1 Hair stop
"We recognised there wasn't a market-wide solution that addressed these concerns in a way that was universal. With 1 Hair Stop, we wanted to remove the shame associated with hair loss and offer practical, effective remedies," stated Richa. Despite india being the world leader in hair exports, their adventure began when they saw a vacuum in the indian market. We decided to create our own brand of premium hair products with particular attention paid to the special requirements of indian ladies after spotting an opportunity, she continued.
The sisters' past experiences were crucial to their journey. Richa, who was up in hyderabad, has always had a fascination for fashion and beauty. "I always knew my career would be in this space," she affirmed. Her resolve was further strengthened by the fact that her father has worked in the hair industry for more than 15 years. Richa joined the family company after finishing her education and getting experience working with her father. Before founding 1 Hair Stop in 2019 with the intention of directly serving the indian market, she first concentrated on wholesale exports.

From 1-3 orders to 150-160
Since its founding, 1 Hair Stop has grown successfully, going from a start-up to a major participant in the market. The brand started off with a tiny marketing budget of Rs 10,000, which was mostly used for web advertising. As a result of our extraordinary growth, we now budget between Rs 10 and 16 lakh for marketing each month, Richa said. Although the company ships its goods internationally, 25% of its income comes from the US, UK, Canada, Australia, UAE, and Singapore, and the remaining 75% comes from India.

"We've received over 1.2 lakh orders and sold more than 2.1 lakh products, with total sales exceeding Rs 61 crore," Richa continued. Notably, 2022 turned out to be the brand's most lucrative year ever as the business received 47,000 orders, sold 90,000 items, and generated Rs 27 crore in revenue in FY2022-23. For FY2023–2024, the brand now anticipates sales of Rs 31 crore.

Setback because of the pandemic
But the path has been everything but easy. When they established their website right before the lockdowns began, it was a turbulent time during the COVID-19 epidemic, Richa recounted. A rise in online sales resulted in a large number of purchases, the majority of which were cash-on-delivery (COD), which led to a high percentage of returns and cancellations. It was a difficult time for the brand. The brand also had trouble raising awareness for such a small market, especially when it first started as an instagram group.

"It was difficult to figure out how to effectively teach people about hair extensions and their many applications without any background information or context. We dabbled in making videos on social media. Since I've always been camera-shy, it was a major step for me, but everything turned out OK, she said.

Gen Z's craze with hair extensions
The tendency of Gen Z to experiment with hairstyles is another factor contributing to the growth of the hair care sector. The clean girl aesthetic, the fairy girl trend, and the Barbiecore aesthetic are currently quite popular among zoomers, as can be seen by taking a stroll around social media. And each of these calls for various hair extensions. 1 Hair Stop recognised it right away. "Gen Z loves experimenting with their hair, so we are big in social media with trends — and launching more products for the generation," said Richa.

Colourful streaks, messy buns, ponytails, flyfix, and lace and silk toppers are all popular styles among Gen Z and are all part of 1 Hair Stop's repertoire. By opening a "experiential centre" in hyderabad, the firm hopes to expand into the offline market and provide clients a hands-on experience with hair extensions. The company is also attempting to collaborate with salon networks, introduce semi-permanent hair extensions to indian consumers, and extend its line of haircare products. It is evident that the company is serious about all things hair.









మరింత సమాచారం తెలుసుకోండి: