England storm coming to CSK..!? dhoni excited..!

England's promising star ben stokes will join chennai Super Kings next week. dhoni is confident that his arrival will give a boost to the chennai Super Kings team. The chennai Super Kings team is training at the Chepakkam stadium under the leadership of Captain Dhoni. chennai Super Kings will face hardik Pandya's gujarat Titans in the first match of IPL 2023. CSK is looking to win this match and start the series successfully. According to that, the players have been invited from Chepakkam in chennai beforehand and the players have been informed about the plans of who should do what and are engaged in training.

As far as captain dhoni is concerned, he is finally saying goodbye to cricket with this year's IPL series. So, he wants to give CSK the IPL Champions Trophy for the 5th time. Also, the onus is on him this year to identify someone like him who can lead the chennai Super Kings team well. When Jadeja was given the responsibility last year, he could not handle the captaincy of chennai Super Kings effectively. So, dhoni is on the verge of captaining either Rudruraj Gaekwad or ben stokes this time.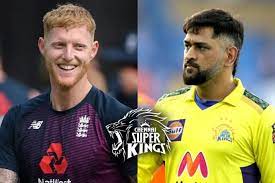 The CSK management is also ready to appoint Dhoni's hand as the captain of the chennai Super Kings team. After watching the performances of Rudruraj Gaekwad and Benstokes this season, dhoni has concluded that either of the two can be nominated as captain. ben stokes has now recovered from his injury problem but doctors and the england cricket Board have advised him to be careful. ben stokes has also spoken to CSK coach stephen about this as he has to prepare for the Ashes Test against australia after the IPL series. He also agreed to Stokes' demands. So ben stokes is going to start IPL training with chennai Super Kings next week.

మరింత సమాచారం తెలుసుకోండి: