Pandya Store' fame Shrashti Maheshwari became a mother, said- 'Karan and I are happy with the birth of a daughter'
TV actress Srishti Maheshwari has become a mother, she has been blessed with a daughter. Let us tell you about it.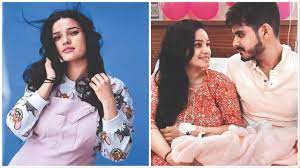 The tv show 'Pandya Store' fame actress Srishti Maheshwari married karan Vaidya, a tech engineer from Bangalore, on 19 june 2022 in Jaipur. After this, on january 6, 2022, Srishti and karan announced their pregnancy. Now Srishti Maheshwari and her husband karan Vaidya have become parents to a baby girl. The baby girl was born on 5 june 2023. Recently, the actress talked about this happiness.

Srishti Maheshwari expressed her excitement on becoming a mother
Expressing her excitement after the birth of her daughter, actress Srishti Maheshwari in a conversation with ETimes said, "It was a normal delivery and when I finally saw my baby girl, I had tears in my eyes. Thoughts were pouring in, from the time I was pregnant to now holding her, our whole world has changed now. karan and I are overjoyed to have this 'bundle of joy'."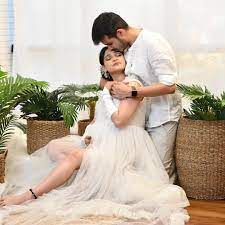 She adds, "Motherhood is a beautiful feeling. When I hold my baby girl, it reminds me of my young mother holding me and my sister. I am happy and blessed. Previous It's been a few months full of excitement, anxiety, fatigue and joy."

The actress, who has been part of tv shows like 'Pandya Store' and 'Madam Sir', had earlier planned to go to her hometown Bareilly for her delivery. However, later he decided to stay back in Mumbai. She says, "My parents and the rest of my family helped us. Karan's parents also flew from jaipur to Mumbai. karan is a practical father. He was seen carrying the baby girl and It's good to have him around. We're both looking forward to this new phase in our lives."

Srishti Maheshwari's pregnancy announcement
Srishti Maheshwari and karan Vaidya posted an adorable video on january 6, 2022, in a joint post from their insta handle, in which we can see the actress' husband karan helping her to tie her shoelaces and caressing her. Along with the cute video, she had announced her pregnancy with the hashtag. He wrote in the caption, #complete #soontobeparents."

మరింత సమాచారం తెలుసుకోండి: