The story of the
movie
is set against a rural landscape.
parvateesam 
will appear as Malli Babu, a
balloon
vendor in the village, and Jashvika will play Sujatha, a medical assistant. They fall in
love
with one another, but owing to inhibitions they find it difficult to admit their affections for one another even though they are mutual. Malli Babu makes numerous attempts to communicate with
sujatha 
but is unsuccessful.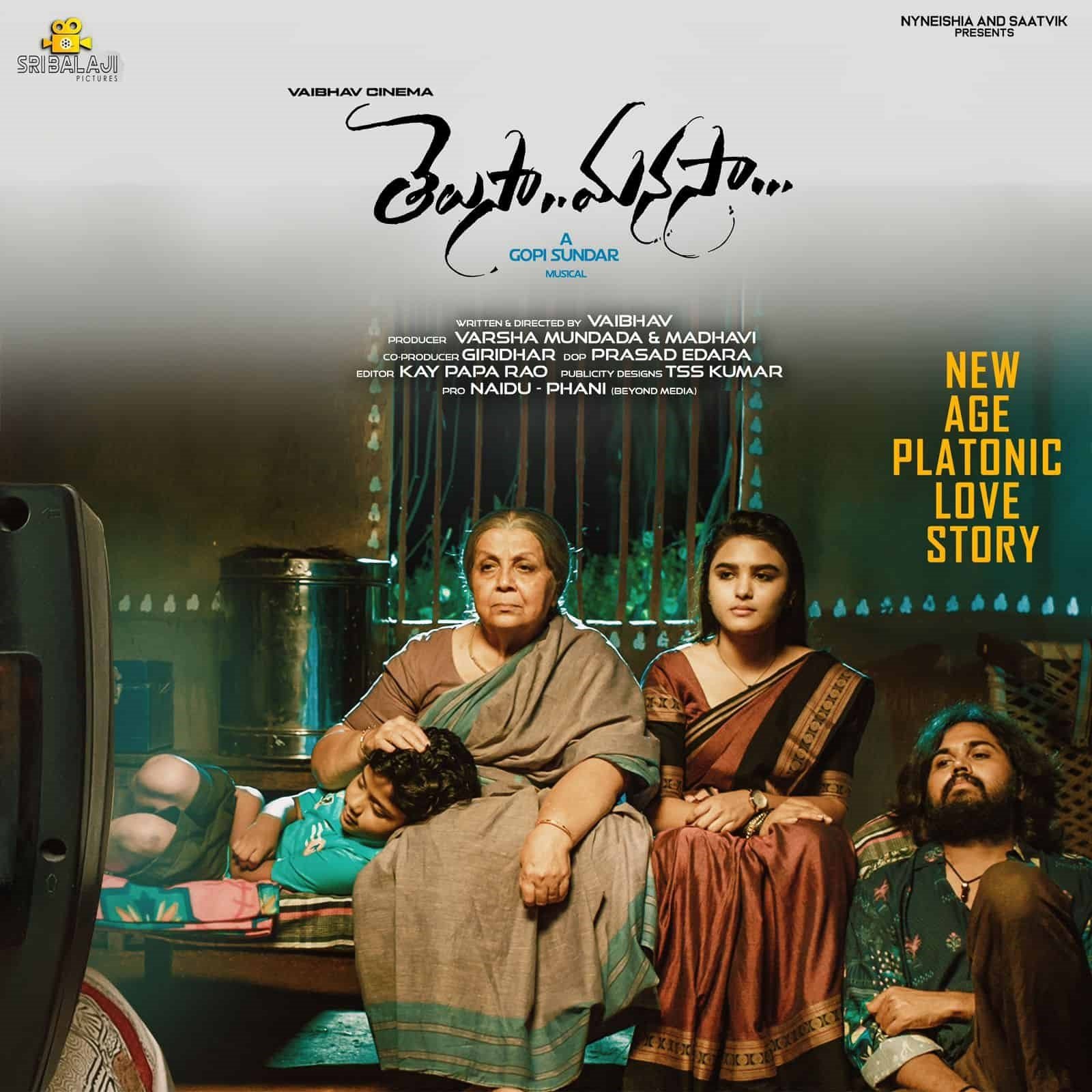 The castles Mallli Babu erected in the
air
abruptly crumble.
sujatha 
and he are growing apart. Did they ever cross paths again? That is the main plot of "Telusa Manasa." Currently, the movie's production is moving forward quickly. The first look image for the
movie
was unveiled on
wednesday
by renowned
producer
Dil Raju, who also sent his best wishes to the cast and crew. The first impression is intriguing.
We observe the heroine, a young woman, senior artist
rohini 
Hattangadi, and a young boy who is sound asleep all sitting in chairs.
parvateesam 
is sitting next to the cot, appearing to be deep in concentration. The film is being crafted by newcomer Vaibhav as a new-age
love
narrative. The soundtrack is being composed by National Award-winning
music
director
Gopi Sundar. Its
director
of photography is
prasad 
Edara. KAY Papa Rao is in charge of editing.
మరింత సమాచారం తెలుసుకోండి: