When Isha Ambani wore an 8 lakh mirror-embroidered 'Dior' gown for brother akash Ambani's engagement
Young businesswoman Isha Ambani wore a gown worth Rs 8 lakh from the famous brand 'Dior' in the engagement of her brother akash Ambani. Let us tell you about this.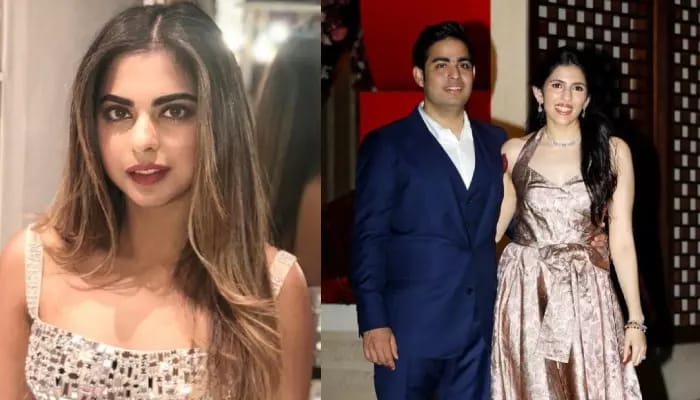 The family of indian veteran businessman mukesh ambani remains in the headlines for one reason or the other. Whether it is about their family function or party, their pomp and show is made on sight. In the year 2018, when mukesh ambani and Nita Ambani's elder son akash Ambani got engaged to Shloka Mehta on march 24, it also became a topic of discussion. The star-studded event was also attended by many stalwarts from the glamor industry.
Ambani family at akash Ambani and Shloka Mehta's engagementThe pictures of the engagement of akash Ambani and Shloka Mehta still dominate the social media. In one such picture, we can see mukesh ambani and his wife Nita Ambani posing with the newly engaged couple. Meanwhile, while Nita Ambani wore a cream colored ball gown, mukesh ambani looked dapper in a black coat and white shirt with matching pants.


Isha Ambani's look at akash Ambani's engagementIsha Ambani looked stunning in a silver mirror-embroidered 'Dior' gown for her brother akash Ambani's engagement. Her gown had a black belt on the waist, which made her look stylish and fabulous. Completing her look with subtle makeup and open hair, Isha looked like a diva. However, the cost of Isha's gown is quite shocking. Yes, reportedly the cost of this 'Dior' gown of Isha is Rs 7,87,300.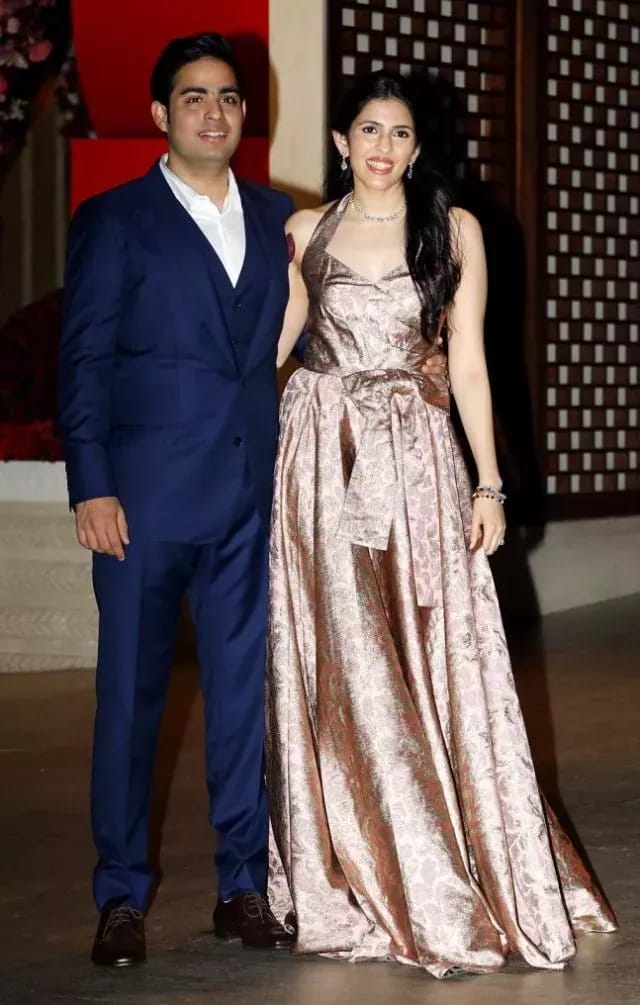 When ishita Salgaonkar wore Isha Ambani's 'Dior' gown
Isha Ambani keeps sharing her outfits with her cousin ishita Salgaonkar and this has been seen on many occasions. For example, in 2019, Isha Ambani hosted the Gyan Project auction, where all eyes were on her cousin ishita Salgaonkar. Actually, during this time ishita was seen in the same mirror gown, which Isha wore in her brother Akash's engagement.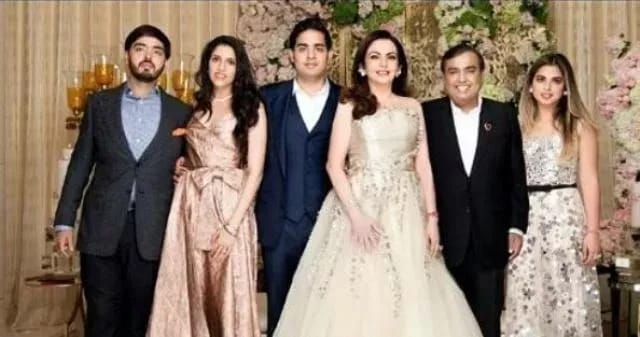 According to Isha Ambani's fan page, ishita had borrowed her 'Dior' mirror gown from her younger sister Isha for the event, which she styled with a 'Hermès' Kelly pouch. However, it was the price of her handbag that took everyone by surprise. Actually, the price of this black arm candy of ishita was 12,42,000. Additionally, she complemented her look with stunning black pump heels by 'Aquazzura' which cost Rs 59,478.

Shloka Mehta's look at her engagementTalking about Shloka Mehta's engagement look, she chose a blush-pink customized 'Prada' gown for her special day, in which she looked no less than a princess. Her outfit featured a huge bow at the waistline and a halter neck, making it look stylish and beautiful. Shloka completed her look with bright orange lip shade, diamond neckpiece, matching earrings and loose hair. On the other hand, he looked dapper in a sky blue colored pantsuit teamed with a white shirt.

మరింత సమాచారం తెలుసుకోండి: