Monika Bhadoriya's pain spilled over the torture in 'TMKOC', said- 'I used to think of suicide'
Recently, 'Taarak Mehta Ka Ooltah Chashmah' fame monica Bhadauria has revealed that she was tortured a lot on the sets, which made her feel suicidal.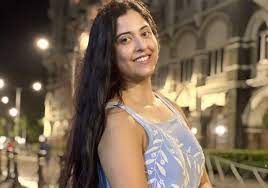 Asit Modi, the producer of the popular tv show 'Taarak Mehta Ka Ooltah Chashmah', has been in the news for a long time due to the serious allegations made by the artists who have worked in the show. It all started when Asit was accused of sexual harassment by Jennifer Mistry Bansiwal, who plays 'Mrs. roshan Singh Sodhi' in the show. After this, actress Monika Bhadoriya has also made some shocking revelations about the show.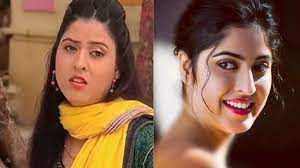 Monika Bhadauria talks about the toxic work culture on the sets of 'TMKOC'Monica Bhadauria, who became a household name after playing the character of 'Bawari' in 'Taarak Mehta Ka Ooltah Chashmah' recently talked about the bad work culture on the sets. In a recent interview with 'Pinkvilla', she shared that she made up her mind to leave the show because of the bad behavior of the people on the sets. She said, "It was my dream to bring my parents to the sets of my show, but after seeing the atmosphere on the sets, I decided that I will never ask my parents to come on the sets."



Monica Bhadoria also talked about the difficult phase in her life while working in 'Taarak Mehta...' and recalled the time when her mother was battling cancer. Describing her mother and grandmother as the pillars of her life, monica shared that she was unable to deal with their loss and felt that her life was over.

In her words, "I have gone through a lot of family tragedies. I lost both my mother and grandmother in a very short span of time. They both were pillars of my life, they brought me up very well. I was not able to deal with his loss and felt that my life was over."

When Monique started having suicidal thoughts due to the environment of 'TMKOC' set
Recalling the same period, monica Bhadoria told that at that time she was working in 'Taarak Mehta Ka Ooltah Chashmah' and it was quite torturous for her. She was so hurt by the very bad comments that she even started having thoughts of suicide.

Regarding this, she said, "During that time, I was working for 'Taarak Mehta Ka Ooltah Chashmah', which was also very torture. So this torture and thoughts made me feel like I should commit suicide. They (TMKOC makers) said, 'Her father died and we gave the money. We gave money for the treatment of his sick mother. These words hurt me a lot.

Monica also said in her interview that while some actors have left the show due to similar problems, some stars are still working in the show just for money. He accused the makers of tying him in the contract and said that instead of money, he put his self-respect above and left the show.

Regarding this, he said, "But when my mother was ill and was in her last days, I thought I should bring her on the set and show her where I work, but it turned out to be impossible. There are too many people. , who are working for money. Money is important, but not more than self-respect."

మరింత సమాచారం తెలుసుకోండి: