This statement of prime minister Modi has come at a time when today some organizations across the country have called for Bharat Bandh.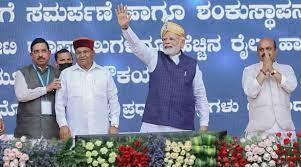 Prime minister Narendra Modi arrived in Bengaluru, karnataka on monday to take part in a program. During his speech here, he praised the country's railway system. However, in the meantime, without mentioning the Agneepath scheme, he said that some schemes may seem unfair in the beginning, but they help in nation building later. The PM said- Only the path of reform can take us forward towards new goals and new resolutions.
Significantly, this statement of prime minister Modi has come at a time when some organizations across the country have called for a Bharat Bandh. Its mixed effect is being seen in different states.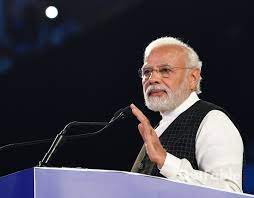 Earlier, during the speech, the PM said that every country should give utmost importance to healthcare. He said this after inaugurating the Center for Brain Research (CBR) and laying the foundation stone of a multispecialty hospital here. Modi inaugurated the Rs 280-crore Brain Research Center (CBR) at the indian Institute of Science (IISc) campus, the foundation stone of which he himself had laid. He said that he was very happy to inaugurate the CBR.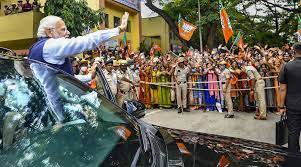 Modi said, "This happiness is even greater because I also got the honor of laying the foundation of this project. The center will continue to be a pioneer in research related to the management of neurological disorders. The focus will be on conducting critical research aimed at providing health care.
What did PM Modi say in Mysore?
After this prime minister Narendra Modi reached Mysore. Here he said that karnataka is one of those states in the country where both the economic and spiritual prosperity of the country are seen simultaneously. karnataka is a perfect example of how we can fulfill the resolve of the 21st century while enriching our ancient culture.
He said that this earth has given many great personalities like Nalwadi krishna Wodeyar, Sir M Visvesvaraya, Rashtrakavi Kuvempu to the country. Such personalities have contributed significantly to the heritage and development of India.
PM Modi said that in the schemes made by our government in the last 8 years, priority was given to the spirit that they should touch all sections of the society, all areas, reach them. On one hand, we have given incentives to the youth under the start up policy, while on the other hand we are also giving money to the farmers from PM Kisan Samman Nidhi.
He said that our government is constantly making efforts that the dependence of our disabled companions on others should be minimized. So in our currency, new features have been added for the convenience of the handicapped in the coins. Courses related to the education of differently-abled are being enriched all over the country.
మరింత సమాచారం తెలుసుకోండి: