Who is this Ricky Kej who won Grammy's 2023..!?

Grammy Awards are held annually to honor musicians. In that way, the 65th Grammy Awards ceremony was held today. Many musicians from around the world participated and received awards. Especially indian musician Ricky Kej has been awarded this year. He won a Grammy Award for his album Divine Tides. This is his third Grammy Award win. He had previously won this award in 2015 and 2022. Congratulations are pouring in for Grammy Award winner Ricky Kej. Ricky Kej has expressed his happiness through Twitter. He posted that he is very happy to win the Grammy award for the third time. No words to speak. He present this award to India, Ricky Kej posted with a smile. It is noteworthy that he belongs to Bangalore.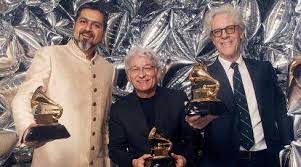 Who is this Ricky Kej?

3-time Grammy Award-winning musician Ricky Kej started his career in Bengaluru with the rock band Angel Dust. After two years in the band Angel Dust, Ricky Kej became a full-time musician. Apart from that he also established his own studio in 2003. Ricky Kej has composed music for over 3,000 commercials and some kannada films so far. Although Ricky Kej's work spans many genres, his albums embrace the basic essence of Hindustani classical music and Carnatic music. Check out some of his most memorable albums so far.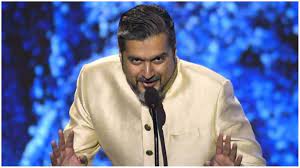 Shanti Orchestra:

Ricky Kej's 13th studio album, Shanti Orchestra, was released on July 9, 2013. The album peaked at number 3 on the ZMR Top 100 Radio Airplay Chart in november 2013. Apart from that, it was ranked 37th on the ZMR Top 100 Airplay Chart of 2013.


2 United All:

2 Unite All is an album produced by Ricky Kej for Good. The album featured Peter Gabriel. It was created by Ricky Kej to provide emergency humanitarian aid to Palestinians in Gaza.

Shanti Samsara:

Shanti Samsara is an album released in november 2015 for environmental awareness. The album was launched by indian prime minister Narendra Modi at the 2015 United Nations Climate Change Conference. Then prime minister Modi personally presented the CD of the album to French President Francois Hollande.

మరింత సమాచారం తెలుసుకోండి: