Actress assaulted at famous director's shoot..!?

A supporting actress was assaulted on the sets of director Bala's Vanangaan, a police report has created a sensation. bala is one of the important directors in tamil cinema who handle different stories. After his varma film, he is currently directing the film Vanangaan. First, it was announced last year that actor Suriya and actress Keerthy Shetty will act in this film. It was also reported that Suriya's 2D company will produce this film. But it was said that there was a clash between Suriya and bala on the shoot. Fans were shocked by this. Following this, on december 4, it was announced that actor Suriya would quit the film Vanangaan. director bala had issued a statement saying that Suriya had opted out due to some changes in the story.
Meanwhile, bala was getting serious about starting the shooting of Vanangaan. Accordingly, it was reported that actor arun vijay will replace Suriya in this film and Roshini Prakashum will replace Keerthy Shetty as the heroine.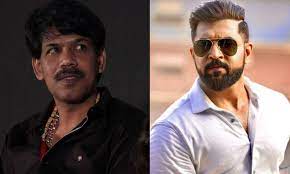 Shooting is also going on in Kanyakumari. For this, Jithin from kerala is acting as a coordinator and getting supporting actors and actresses to participate in the shooting of Vanangaan. Supporting actress Linda was one of those who came. Jithin is said to have not paid Rs.22,600 as salary to 9 supporting actors and actresses for a total of 3 days.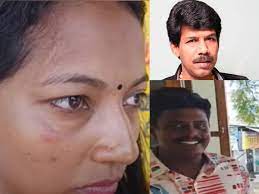 He severely attacked Linda who went to hear this. Linda was treated as an outpatient at the Kanyakumari government Hospital with an injury to her cheek. She subsequently filed a complaint at the Kanyakumari police station, which shocked the film fraternity.
మరింత సమాచారం తెలుసుకోండి: