Are these all the problems faced by Miss World..!?

Actress aishwarya Rai has dominated the film industry for years. It is not only because of his wildness but also because of his unique acting. aishwarya Rai's expressions in duet songs are classy. Ever since she started acting, she has been the subject of much gossip about her love affairs. To put an end to this gossip, actor abhishek bachchan and aishwarya Rai got married in 2007. Here you can see the love life of actress aishwarya which is unknown to the fans. Actresses' lives are made up of rumors. Actress aishwarya Rai is no exception. Film sources also say that she fell in love with Raju Mulshandani while modeling.

Before her marriage to actor abhishek bachchan, aishwarya Rai was rumored to be dating some actors. aishwarya Rai was rumored to be in a romantic relationship with salman khan during her busy career in hindi cinema. In 1999, salman and aishwarya acted together in the Sanjay Leela Bhansali-directed film 'Hum dil De Suke Sanam'. It was then that their relationship blossomed. It wasn't long before salman and aishwarya fell in love. The relationship ended in just two years. salman Khan's rude temper and futile possessiveness are said to be the reason for breaking up with aishwarya Rai. salman did not leave aishwarya Rai even after the romance ended. He will go to his house and shout. aishwarya Rai would come out and keep knocking on the door to invite him inside. What a pity!
Actress aishwarya Rai's father filed a police report after salman Khan's torture came to light. But it was of no avail. salman will go to the shooting site of aishwarya Rai's movie Chalte Chalte and cause trouble. Due to these problems, the opportunity for the film went from aishwarya Rai to actress rani Mukherjee. Actress aishwarya Rai has reportedly fallen back in love with vivek oberoi after Salman's relationship ended. aishwarya has not mentioned this romance anywhere. But actor vivek oberoi spoke about it in Koffee with karan Season-1. He said without knowing aishwarya Rai's wishes on the matter. Later he gave an explanation about this in a press conference.
After various love niggles, one day aishwarya Rai fell in love with actor abhishek Bachchan. This love blossomed during the shooting of the film Guru directed by director Mani Ratnam. abhishek bachchan revealed in a press conference that he fell in love with aishwarya Rai while acting in the hindi film 'Umro jaan Ena'.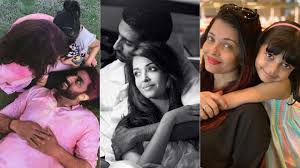 Now both of them are crawling as a good couple that is admired by the film industry. aishwarya Rai's love journey is proof that true love stays with loved ones no matter how many hurdles it faces.
మరింత సమాచారం తెలుసుకోండి: