Did yash misbehave in the shoot? KGF's actress secret..!?

There were reports on social media that actor yash misbehaved with srinidhi shetty while acting in the film KGF. srinidhi shetty is a leading actress in the kannada film industry. She rose to fame by acting opposite actor yash in prashant Neel's KGF. After kgf films, actress srinidhi shetty got a chance to continue acting in Tamil. In that way, she made her debut in tamil with ajay Gnanamuthu's Cobra, which was released last year. Sreenithi Shetty acted opposite vikram in the film.
Cobra was a huge-budget film that was a flop. As her debut film in tamil was a failure, she left kollywood and returned to the kannada film industry. Even there, she did not get as many film opportunities as expected. Due to the success of kgf films, the reason for not getting film opportunities is said to be the high salary.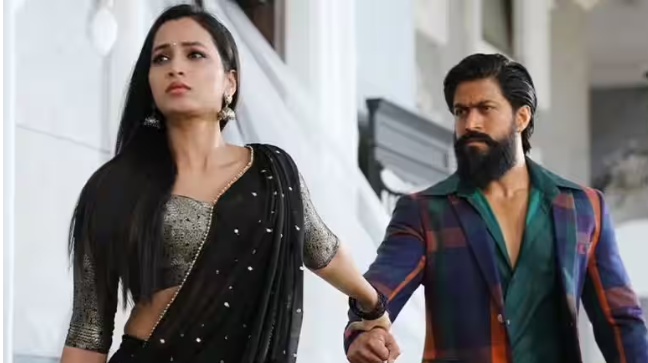 While actress srinidhi shetty is suffering from film opportunities, news about her and yash spread like wildfire on social media. That is, the news spread that actor yash misbehaved with srinidhi shetty while acting in the film kgf, and due to this, srinidhi shetty has decided not to act with him anymore. Actress srinidhi shetty has explained this.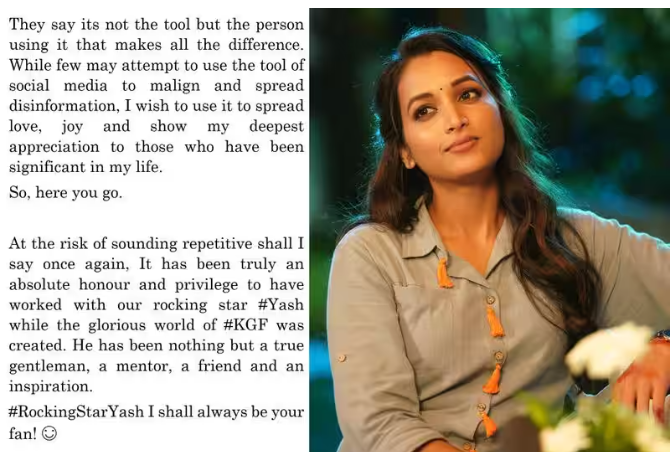 She said that some people use social media to spread misinformation. But she uses it to express love and joy. She is very proud to have worked with rocking star yash on the grandly created world of KGF. yash is a true gentleman, a good friend, and an inspiration to her. Srinidhi put an end to the rumors by posting that she is always his fan.
మరింత సమాచారం తెలుసుకోండి: